Ensure Driving School has moved to San Benito
Driving school now operating in historic newly renovated building in San Benito.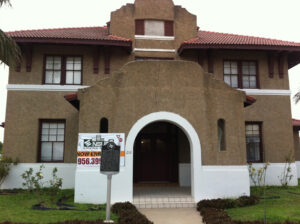 Ensure Driving School has made a move from their old location on Ocean Blvd in Los Fresnos to San Benito. Their new home is a historic building that once housed the Cameron County Irrigation District. Ensure Driving School will be bringing its business to the facility, located at 216 S. Sam Houston Blvd. in San Benito, which also once served as the San Benito Land and Water Company in 1910. Oralia De La Druz invites all Los Fresnos resident to continue to support the school in the larger facility. The new location is 216 S. Sam Houston Blvd, suite D in San Benito, 956-399-4222.