LFCOC Holds Every Kid's Christmas Event
Updated: December 27, 2019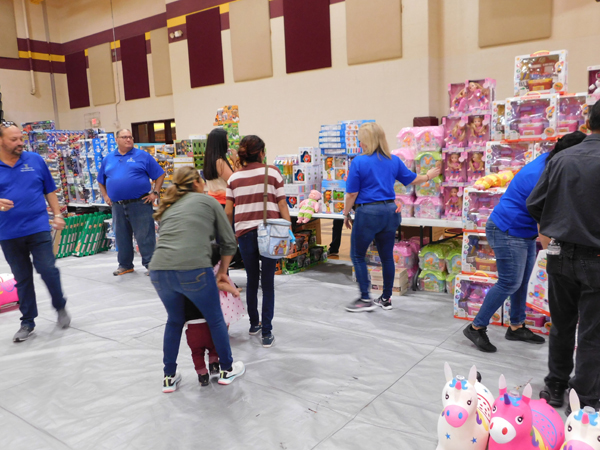 story and photos by Mahali Gonzalez
On Sunday, December 15, the 4th Annual Every Kid's Christmas event took place. The event is mainly organized by The Los Fresnos Church of Christ, and this was the second year that families from the Los Fresnos and Port Isabel area come together. The event was held at Los Fresnos High School. The event took place in an orderly manner thanks in large part to approximately 200 volunteers who were always friendly and smiling.
About 1500 primary school children and teenagers were invited to the event, as well as their families, which were selected by the District.
The event began around 3:00 pm, first Families enjoyed various activities such as face painting, crafts, wood painting, wooden stick trees, cookie decorating, live music, among many other activities. Then they went to the cafeteria area where they were served pizza, chips and drinks. They also received gloves and socks for the cold weather.
Around 4:00 pm Santa Claus arrived, who was greeting the attendees and taking photos with them.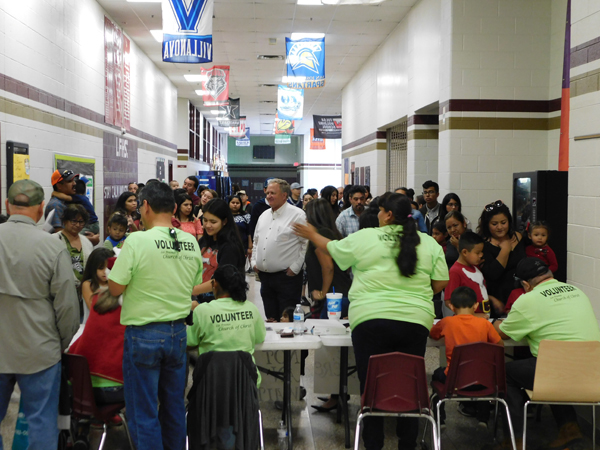 The first ones to be called to receive their gifts were the little ones from 0 to 2 years old, who like the elementary students had the opportunity to choose 3 gifts each. The gifts were generously purchased and donated by Angel Lucy's Funeral Home, who also helped during the event. Others helping during the event were the Boy Scout Troop 61, the BSA 161 Troop, the Los Fresnos Rotary Club, the Los Fresnos Table, also teachers and students of the district.
Throughout the the year Every Kid's Christmas organizes various fundraising events in order to make sure that every child in the Los Fresnos area gets a Christmas according to their slogan: "No Child Forgotten". The support of the community was seen during each fundraising event.
Everyone attending the event, especially the kids, enjoyed the activities and left the event with big smiles.