Distillery opens in Los Fresnos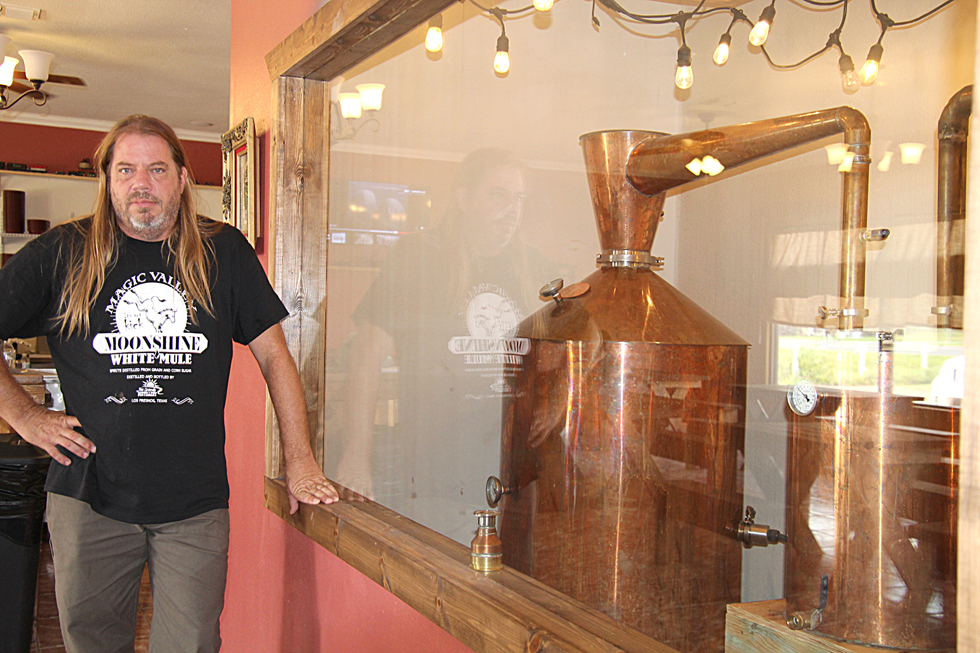 By TONY VINDELL
LFN
The United States has about 2,000 distilleries, one of which dates back to 1773.
But Los Fresnos has today what could be the newest such operation in the country and the first one to open in this part of South Texas since the end of Prohibition in 1933.
Called Rio Grande Distillery, the business is selling one kind of spirits called moonshine.
The product is made up of corn, barley and yeast. The ingredients are then distilled for 18 to 20 days, or the time required to make a type of beer.
The beer goes through a distillery and it takes about 18 hours to make the final product, or moonshine.
Gerrod Henry, a transplanted Texan who came to the Valley from Missouri's Ozark Mountains area about 20 years ago, said he got the idea about opening a distillery to give people something else to do.
"I am optimistic about this," he said. "I believe it's going to work out."
In addition to the bar area where people can hang out to enjoy a moonshine shot or a pina colada or margarita using the in-house product, the business serves a variety of sandwiches and snacks.
The new hangout has attracted a few visitors such as Bruce and Christine Kidd.
The Harlingen residents said it's good to have another place where people can go and relax.
Henry said he is planning to start making a rum using Valley-grown sugar cane.
"We have some ideas," he said. "One thing I can say is that this is the first distillery to open in this area since Prohibition."