Community Health Outreach Program
Updated: November 27, 2020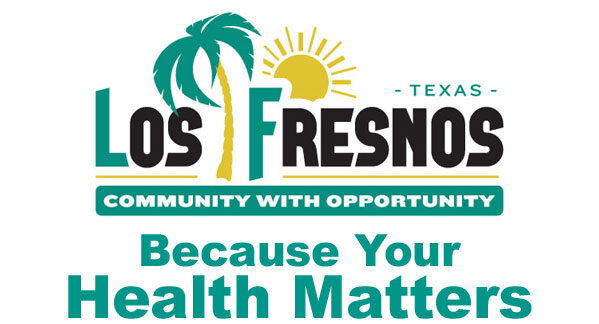 The City of Los Fresnos offers a free Community Health Outreach Program within its community. The program offers a variety of free classes/activities, nutrition support, cooking classes and diabetes prevention classes. It also offers free health screenings such as blood pressure screenings, BMI screenings, A1C testing and follow-up care to both men and women 18 years of age and older. Screenings are currently not offered.
Class Update:
Exercise classes are offered through Facebook post in the City of Los Fresnos Community Health Outreach Program's Facebook group and with limited space at the Los Fresnos Memorial Park. The current exercise class schedule offers Walk 2 Fitness, Cardio Kick Boxing, Zumba, Body Sculpting, Boot Camp, Do It Yourself workouts and Dance 2 Fit. All classes are taught by Certified Fitness Instructors.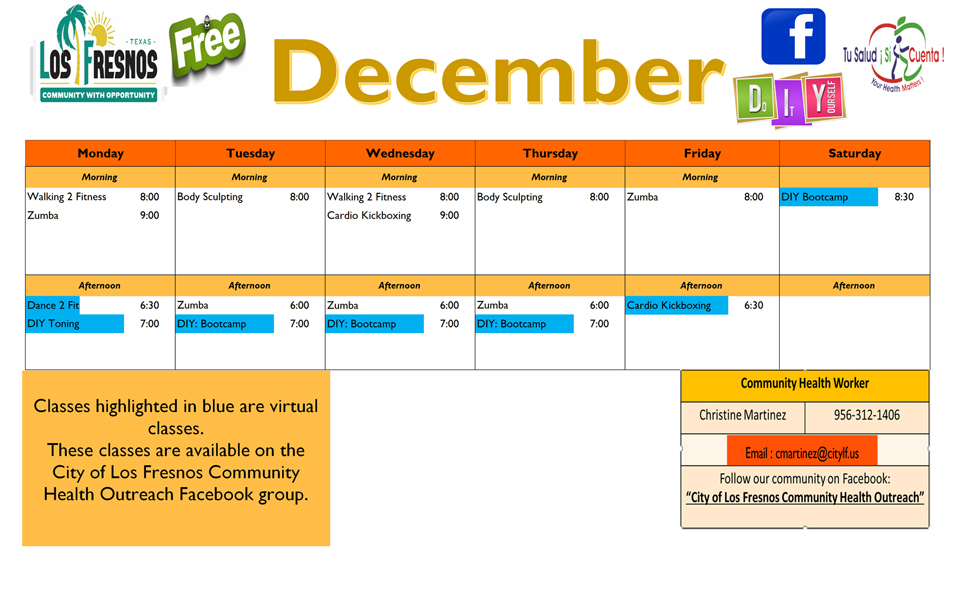 To register for the City's Community Health Outreach Program contact Los Fresnos Community Health Worker Christine Martinez at 956-312-1406 or email at [email protected].
Once enrolled in the program participants are able to participate in all classes/activities at no charge as offered by the City of Los Fresnos. The current schedule offers 17 classes to choose from each week!
For more information contact Christine Martinez, Los Fresnos Community Health Worker at 956-312-1406 or email at [email protected] or Los Fresnos City Hall at 956-233-5768.