LFHS Students Engage In Career Expo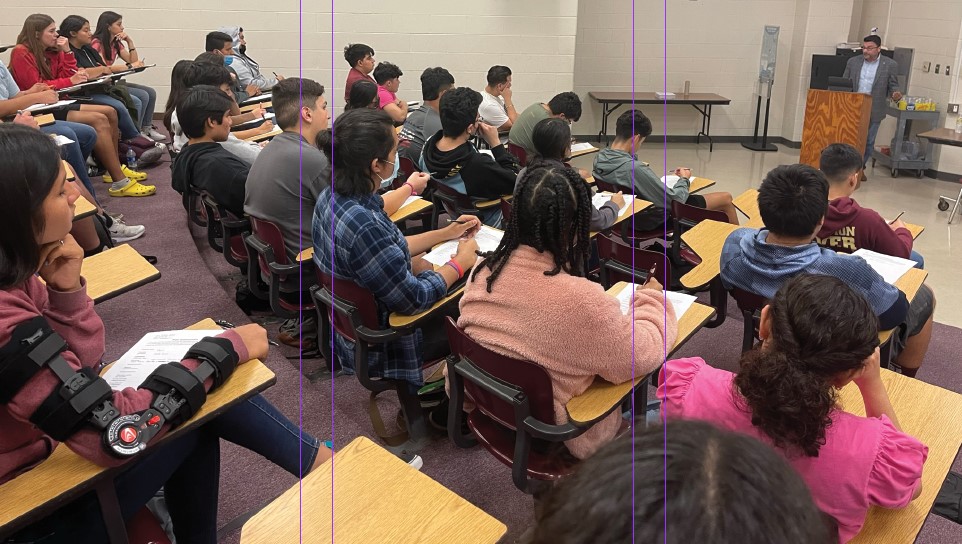 Emilio Flores
Los Fresnos News
Los Fresnos Highschool students had the opportunity to hear about people from all different career types share what they do, and why. The event was Monday through Friday, excluding Wednesday, and had three speakers each day. Each lecture lasted about an hour and fifteen minutes, allowing questions on how much each of them makes if there are any degrees required, and how they personally found themselves in that specific occupation.

Talking with Brian Martinez, Mathematics Department Chairman at the Los Fresnos Highschool, he explains "Our district added the Financial Mathematics course a couple of years ago in order to better serve our Senior students."

He says, "Quite often when I describe the course to people they say that they wish they had gotten the opportunity to take it." From calculating your paycheck to making a decision on loans.

"The expo itself was part of a 3 piece final designed to have the students walk away with a real and useful product. The students started by crafting a resume, we followed that up with the expo, and finally, the students are making a budget based on their immediate earning potential."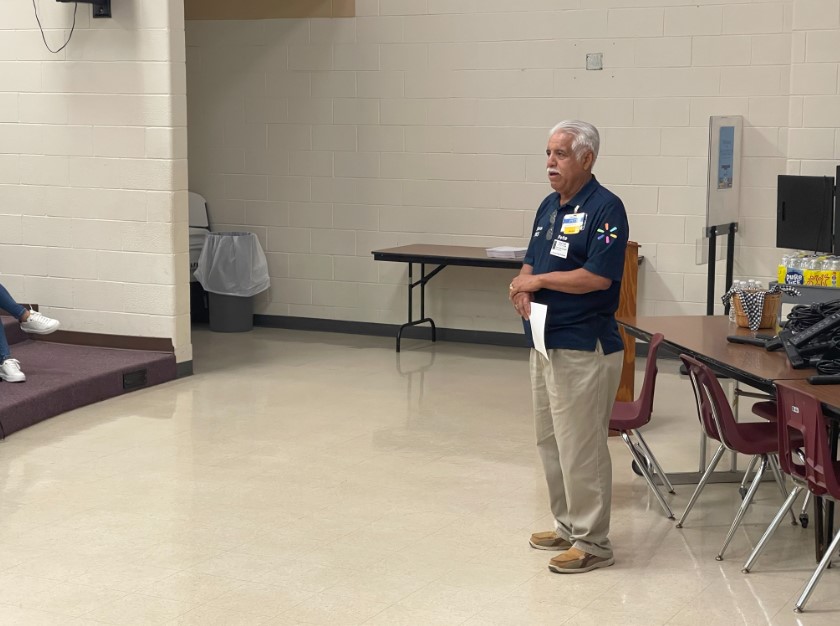 The lectures themselves ranged from all different speakers, Martin Magallan, manager at Zarsky Lumber, Pete Maldonado, General Manager at Walmart, Chad Bresson pastor of The Table of Los Fresnos, Mark Milum, City Manager, Donald Henderson, Dr. Gonzalo Salazar, LFCISD Superintendent, Belia Gomez Cisneros, CPA out of Brownsville and David Armendariz, State Farm for Los Fresnos. They all had different points to share and didn't shy away from sharing how their personal career started. Where they started and how they made it to where they are now.

Each Presentor gave their own bits of knowledge and experience. Here are some of the things the speakers shared.

Val Champion, Executive Director for the Los Fresnos Chamber of Commerce shared, that when he was offered Executive Director Position he accepted saying because "I thought I could in some way enhance our Los Fresnos Community." Champion says, "I have been fortunate to have lived, worked, and broke bread with diverse cultures." He shares that both him and his family have been blessed through his career. but he says "the most important is that we are all people and that this is a people world!"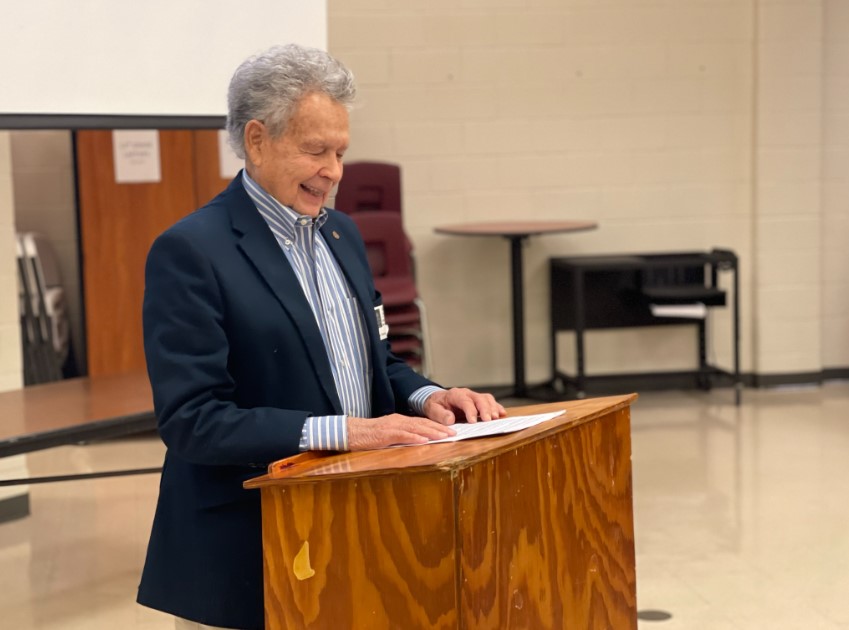 "I was fiercely loyal to my employers, and I always performed to the very best of my God-given abilities." Champion says, "This way of life opened many opportunities to find out 'what is on the other side of the mountain."

David Armendariz, the current President at Los Fresnos Rotary club and State Farm agent of Los Fresnos said concerning the career expo that it was a "Great event. We had 12 Rotarian volunteers. Kayla, Luis, and I wanted to make this Career Expo A little different. A big thanks to Kayla for taking the reins, and pulling this off in such a short period of time. We met at the Rancho driving range to discuss a strategy. We wanted to make this expo a little more interesting by getting the kids engaged." Armendariz says, "We discussed The journey we took to arrive where we are now in our occupation." He highlights the expo saying "I believe in the end it was a very successful expo. Looking forward to doing it again next year and making it bigger and better."

Donald Henderson is a financial advisor and highlights the main parts of his job being Manage accounts, and investing other people's money to get them a return. Henderson speaks on what you need to have his job: Need to have a degree, then you have to build relationships with people. He mentions working for a company versus working for yourself and says there's a lot more responsibility working for yourself, but when done right can be very rewarding. He also stresses Communication skills and getting involved in the community.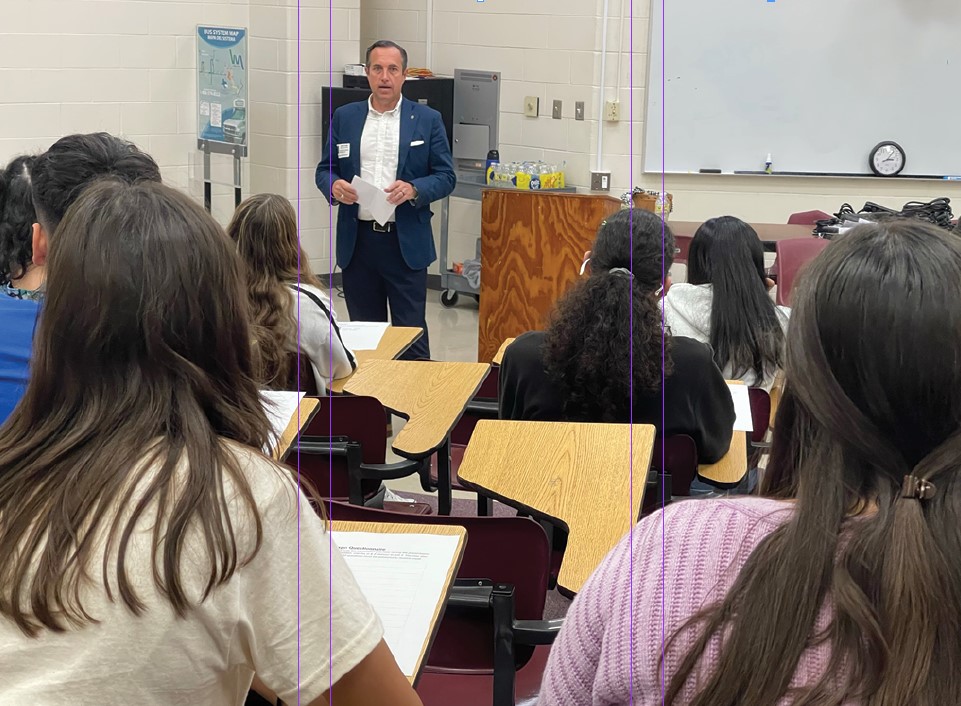 Mark Milum, Los Fresnos City manager shares insight on the four different personality types. Milum says you have the Driver type, Expressive type, Amiable type, and Analytical type. None are a bad type, but as he explains finding a strong working team, you often find a balance of these four types… The driver is someone that wants to get things done, the analytical type tends to not like changes and enjoys details written down, the amiable is warm and friendly and needs personal affirmation, and the expressive tends to be more creative, casual about details, moves from one task to another.

Brian Martinez shares "To summarize the week, the common thread was drive and determination. No matter the field, every speaker shared how they persevered through setbacks, personal difficulties, or significant career changes. We hope to continue to grow this event with more speakers, more industries, and more students."

Martinez says that between the Rotary and teachers Jon Bush, and Fausto Atkinson, they have worked really hard the last couple of years to tweak and improve the course," he says "And we have more plans to come. Next year, we hope to expand the expo with more presenters from more industries and maybe even get our students walking out the door with real job opportunities."

It really has been an effort of the whole community. From the teachers from Los Fresnos Highschool to the Rotary club, and all the individuals that spoke from different occupations. Every single one had a part in it and had the students engaged.