Grand Opening of The Massage Studio in Los Fresnos: A Relaxing Addition to the Community
Updated: September 14, 2023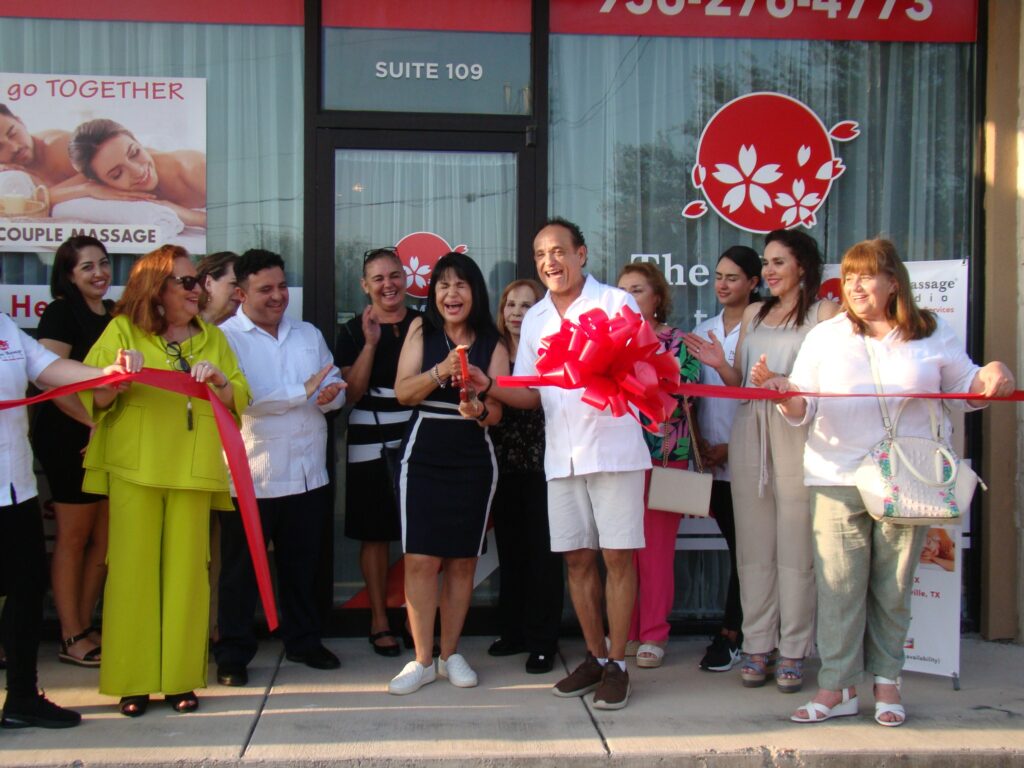 Emilio Flores
LFN
Los Fresnos, Texas — On the evening of Friday, September 1st, 2023, The Massage Studio celebrated the grand opening of its newest location in Los Fresnos, located at 32819 State Highway 100, Suite 109. The event brought together community members, local dignitaries, and wellness enthusiasts to mark the occasion.

The owner, Rene Ariel Gonzalez, shared his enthusiasm about the opening event, stating, "The opening event was great." He noted the presence of notable figures, including Mayor Alejandro Flores and Val Champion, Head of the Los Fresnos Chamber of Commerce, as well as members of the community. The ceremony commenced at 6:30 pm with remarks from Mayor Flores, followed by a memorable ribbon-cutting ceremony where Mrs. Gricelda Gonzalez played a significant role. Mr. Gonzalez explained, "I invited Mrs. Gricelda Gonzalez," highlighting her active involvement in the Los Fresnos community and her participation in the ribbon-cutting as a gesture of community unity.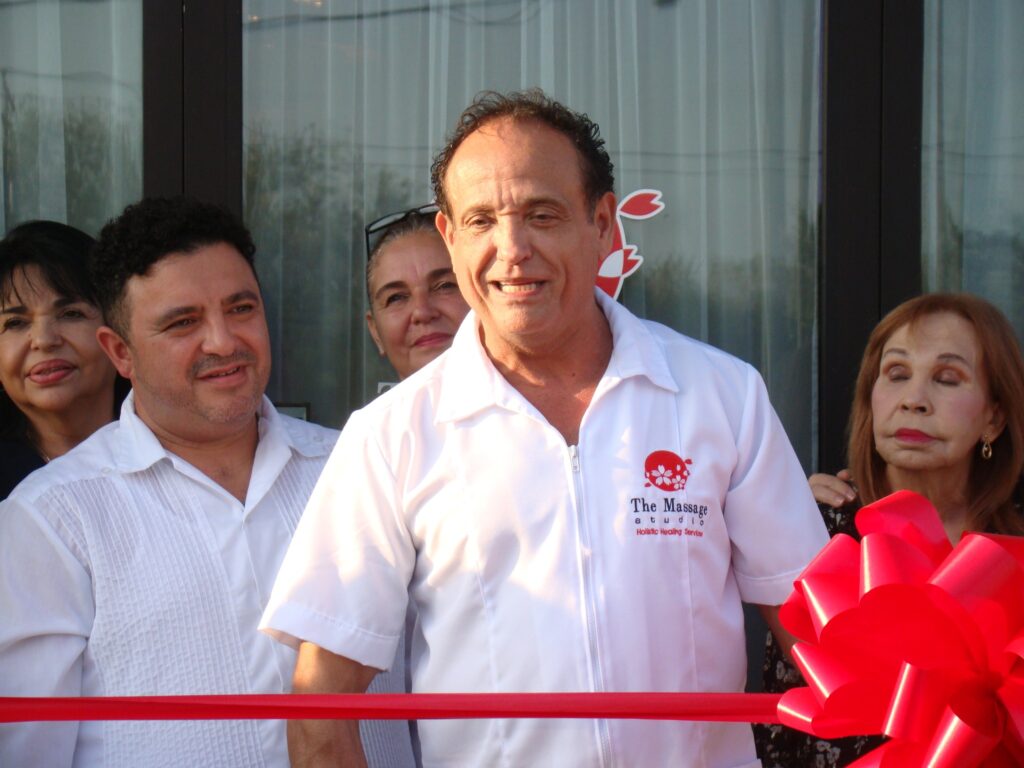 Following the formalities, attendees were treated to a guided tour of The Massage Studio's state-of-the-art facilities. The studio's serene ambiance was complemented by a small gathering featuring raffles and refreshments, creating an atmosphere of community togetherness.

With 13 years of experience in the field and being a Licensed Massage Therapist and Instructor, Rene Gonzalez brings a wealth of expertise to The Massage Studio. He expressed his mission, saying, "We are here to contribute to the wellness and stress relief of the hard-working residents of Los Fresnos and the Rio Grande Valley." He also conveyed his honor and happiness at being part of the vibrant and fast-growing Los Fresnos community.

Mayor Alejandro Flores extended his support for the new establishment, emphasizing the importance of having a place where residents can relax and rejuvenate. He encouraged the community to book sessions and spread the word about this valuable addition to Los Fresnos. Mayor Flores said, "I'm thrilled to support the new massage studio in town! It's fantastic to have a place where we can relax and rejuvenate.
Let's show our support by booking a session and spreading the word about this wonderful addition to our community! Los Fresnos is growing quickly, and we are happy to have another option available for residents to take advantage of."
The Massage Studio Los Fresnos is now open for reservations, with operating hours from Monday to Friday, 10 am to 6 pm, and Saturday, 10 am to 3 pm. For updates and information, you can find them on social media platforms, including Instagram (@themassagestudiorgv) and Facebook (The Massage Studio). The grand opening of The Massage Studio marks a significant step toward enhancing the well-being of Los Fresnos residents, offering relaxation and rejuvenation in the heart of the community.