'Fabulous Las Vegas' in Brownsville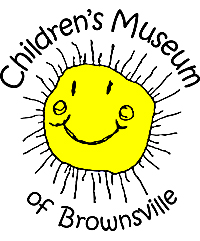 Brownsville – On Saturday, September 6, 2014, the Children's Museum of Brownsville (CMB) will host its 7thannual fundraiser, A Night at the Museum. This year's theme is "Fabulous Las Vegas" and it has already begun to create astounding support, excitement and enthusiasm that is through the roof.
This years 7th annual Night at the Museum will begin at 6:30 p.m., this year's theme is Fabulous Las Vegas. We will begin the evening at the Ringgold Civic Pavilion and enjoy a Vegas style buffet and Comedy Show by Raymond Orta.
Next our guests will travel the short distance across the plaza to the Children's Museum where the Casino and Auction will be held. Players in the casino will be able to exchange their winning chips for tickets that are placed in bowls for amazing prizes.
The Children's Museum was established in 2005 and as a non-profit organization strives to serve the community through hands-on-learning and interactive exhibits.
"This event was created to help supplement the funding needed for the Museum to continue its operation." said Felipe Peña, Executive Director.
"All funds collected from sponsorship, donations, ticket sales and auction return to the Children's Museum for all the activity that take place over the course of the year including special programs, workshops and new and enhanced exhibits. "
Currently serving the Rio Grande Valley and located inside Dean Porter Park, the Children's Museum attracts over 40,000 visitors a year with all families enjoying their visits. Here is what one family had to say: Mr. Davis writes: "Great place for kids to spend time and beat the heat. The summer camps they put on are fantastic as well. My 6 year old loves it!"
"This is the kind of feedback that lets us know that our Museum truly enhances quality of life for our patrons." said Mr. Peña.
"Our hope is that we can continue to reach families and showcase our Museum while supporting learning for the entire Rio Grande Valley."
To donate auction items or for sponsorship and monetary donations, please contact Rachel O'Sullivan or Felipe Peña at 956-548-9300.