FALCONS FACE OFF AGAINST COUGARS FOR SEASON OPENER
Updated: September 12, 2014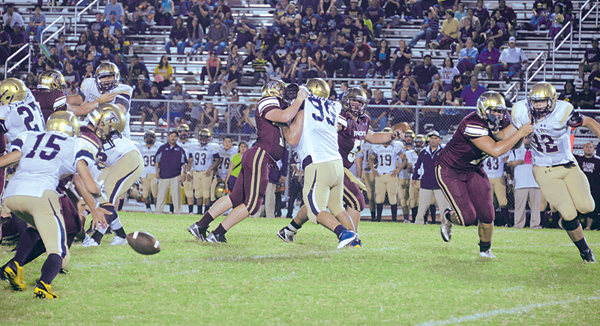 The Falcons soared quickly coming to a 19-0 lead over Edinburg North but the Cougars were able to dig deep and overcome the deficit.
The Los Fresnos team pulled ahead early showing that the offense is benefiting from returning students. The usually strong defense was unable to hang onto the lead though in the long run. The Cougars eventually wore down the Falcons finally kicking for the lead with 8 seconds left on the clock.
The Falcons next face the Yellow Jackets at Edcouch-Elsa in what is sure to be a well fought game. As always, read the results in your Los Fresnos News.
More photos:
[GALLERY=6]