Fun and Fitness!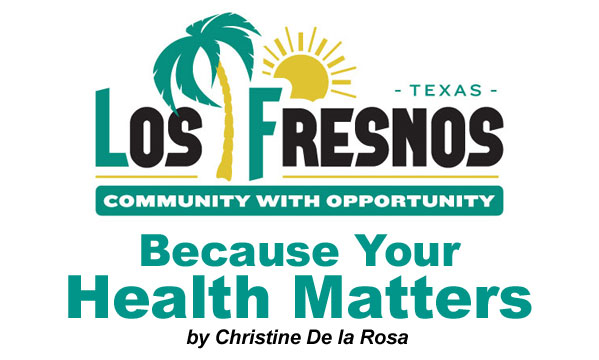 I've heard many people say that living a healthy active lifestyle is very expensive. Investing in a good pair of tennis shoes, workout attire, quality headphones and of course gym memberships can discourage many people in taking steps to becoming more active. What if you were offered an opportunity to join in on fun energizing exercise class lead by certified instructors free of charge? Would you give it a try? Not sure? What if this program also offered you free health screenings at your convenience? It probably sounds too good to be true, but it's not!

Spread the News
I'd like to share a great opportunity with you, and maybe you can share it with someone you know that can use the encouragement! The City of Los Fresnos offers a free Community Health Outreach Program within its community. The program offers a verity of free classes/activities, nutrition support, blood pressure screenings, BMI screenings and follow-up care to both men and women 18 years and older.
When and Where?
Exercise classes are currently held at the Los Fresnos Memorial Park located at 900 N. Arroyo, Los Fresnos, TX 78566. The July exercise class schedule offers a variety of free exercise classes, classes include Cardio Kickboxing, Zumba, Body Sculpting and Fitness Blender. Morning and evening classes are available and all classes are taught by certified instructors. Classes are strictly for adults 18 and older. For the safety of both participants and children we ask that participants please not bring their children to exercise classes.
Once enrolled in the program participants are able to participate in all classes/activities at no charge as offered by the City of Los Fresnos.
Still Not Sure?
Everyone is welcome to join regardless of physical abilities. This program is designed as a wellness program it focuses on both improving cardiovascular conditioning as well as strength conditioning. The environment is very welcoming and extremely encouraging! Don't miss out on what so many others have found helped them improve their health and wellness.
For more information contact Los Fresnos City Hall at 956-233-5768 or Christine De La Rosa, Community Health Worker at 956-312-1406 or email at [email protected]