Legacy Home Health weathers 1st year HMO/MCO anniversary in Rio Grande Valley
Home Health Care Agency continues to serve patients with compassionate care by passionate staff with the right business model
Mission, TX — March 11, 2013. Caring, trusted, competent and stable – all describe Legacy Home Health, a family owned business headquartered in Corpus Christi, Texas established in 1997. The company was created to fulfill the simple vision of being able to provide the very best care and greatly needed services to South Texas residents who had very few options on where to turn for Home Health, Hospice, Primary Home Care/Provider Services, Rehabilitation/Pre-Operative Care, and Private Duty services for themselves or their family members.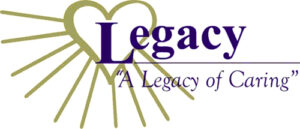 In 2005, Legacy Home Health saw an unmet need for compassionate home health care services and expanded into the Rio GrandeValley. Since then, the company has grown steadily and currently employs a staff of over 3,500 in the Rio GrandeValley with offices from Rio GrandeCity to Brownsville and services provided in Starr, Hidalgo, Cameron and Willacy counties. Javier Martinez, Business Development Manager stated, "It wasn't long after we started that we realized the difference we were making in people's lives just from the gratitude expressed from hundreds of our patients. That itself is gratifying – knowing that we're doing so much good to help so many in our community."
In 2006, HMO/MCOs such as HealthSpring, Molina Healthcare and Superior Health Plans came into the Coastal Bend Region where Legacy Home Health's corporate office is located. The home health industry in that area of Texas was adversely affected due to changes in healthcare payments in Medicare/Medicaid by the State of Texas. Many home health agencies succumbed or downsized in that tough economic environment with budget cuts and reductions. Home health agencies such as Legacy Home Health who were no longer able to do assessments directly with patients/clients were directly affected. This caused many clients to become fearful of losing their benefits and services.
Fast forward to the Rio GrandeValley in March 2012, where HMO/MCOs changes brought the same challenges. However, since Legacy Home Health had been through this situation in 2006, they had gained key learning and insight that helped them weather the storm.
Mr. Martinez commented, "We survived critical years of HMO/MCOs coming into Texas especially when they came into the Rio GrandeValley last year.  We overcame this because our employees are always on the frontline to help patients cope with changes like these. We were also out in the community establishing and nurturing relationships with physicians, medical groups and hospitals who are on the frontline as well." Mr. Martinez added, "At Legacy Home Health Care, we are here to do what it takes to bring the best comfort and care to our patients. We made it successfully through this time guided by our principals and core values, and by making our clients and employees a priority. The Rio Grande Valley community has embraced and supported our efforts, and for this we are eternally grateful."  Legacy Home Health is confident they will be around for a long time.
Legacy Home Health Care is a minority, family-owned Home Health Care agency headquartered in Corpus Christi, Texas with 4 offices in the Rio Grande Valley, including Brownsville, Mission, Rio Grande City and San Benito, and outside the Valley with offices in Kingsville, Beeville, San Antonio and a satellite office in Laredo. Founded in 1997, the Health Care Agency's mission is to promote the empowerment and autonomy of their patients and their families in an ethical and responsible manner by means of a compassionate, dedicated and professional holistic clinical team approach. The company is guided by a legacy of personal, clinical and technological excellence and is dedicated to providing the highest quality of patient and client care with compassion and respect.  For more information, contact Legacy Home Health in the Rio Grande Valley by calling Toll Free at 1-877-787-9948. For the Coastal Bend Region and San Antonio, call Toll Free at 1-800-874-5112. Visit them on at facebook.com/legacyhomehealth.