UTRGV Brownsville Named One of the Most Haunted Campuses in Texas
Updated: November 9, 2018
by Amanda A. Taylor
RIO GRANDE VALLEY, TEXAS – What is it that is so appealing about ghost stories? Is it the thrill of being a part of something out of this world? Is it a glimpse into the possibility that just maybe we aren't alone or that there's an afterlife? Whatever the reasons are, people love ghost stories. At the UTRGV campus in Brownsville, ghost stories seem to run rampant.
In a recent article released by San Antonio Express-News, the UTRGV Brownsville campus was named one of the most haunted campuses in Texas. The article claims that the campus is haunted by cavalrymen and a woman in Victorian-style clothing. Books are said to fly off the shelves of the university library and a lonely jukebox will strike up a tune whenever the spirits see fit.
The History
Dr. Anthony Knopp, professor emeritus of history, said Brownsville is one of the oldest areas in the Rio Grande Valley. The UTRGV Brownsville campus is set near the historic Fort Brown, which includes an old hospital building and morgue that housed people plagued by the yellow fever virus.
"Matamoros, across the river from us (Brownsville), goes back to the time of the American Revolution, so there has been people and communities here for a very long time, and there have been various buildings constructed here," he said. "When some of them go back as far as they do, this is the kind of thing that invites speculation about ghostly hauntings that might have occurred. Especially here on the Fort Brown field where the hospital was and the morgue, and all kinds of places that invite that kind of speculation and experience."
Dr. David Bowles, UTRGV assistant professor in the Department of Literatures and Cultural Studies, authored the book "Ghosts of the Rio Grande Valley," and is considered the resident 'cucuy' expert. He said he's heard plenty of ghost stories throughout this lifetime, including some stories from the UTRGV Edinburg campus.
"I have heard people talk about ghosts and there are some restrooms on campus (Edinburg) that if you go there at the wrong time, you could encounter poltergeists and things like that," he said. "Definitely, some spooky stuff happens in this area."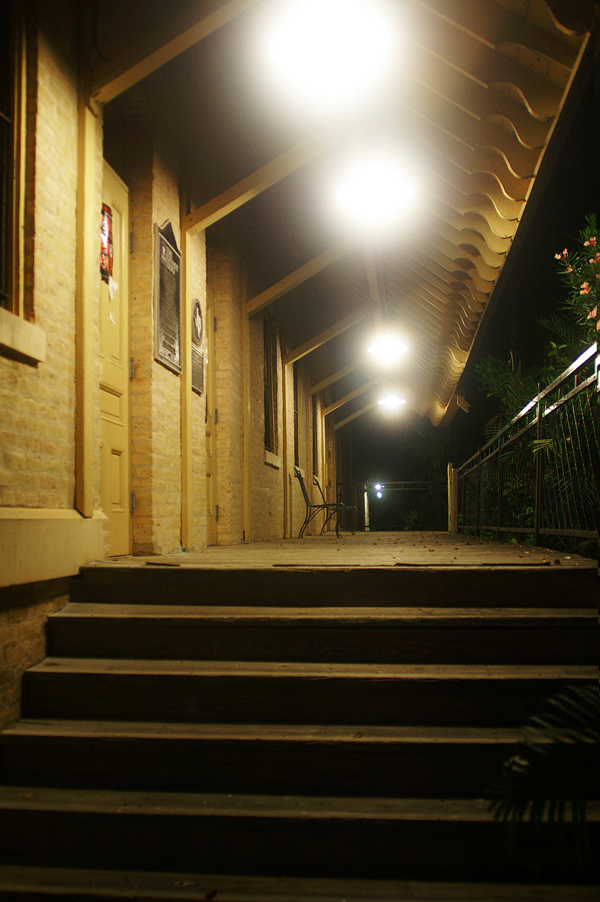 The Human Experience
Bowles believes that, regardless if you're a believer or a skeptic, the ghost stories people tell should not be dismissed, as they are still human experiences.
"I don't believe there are stories that should be dismissed because 'Oh, ghosts are not real,'" he said. "There are stories that we should study and kind of relish because of what they say about the human condition more than anything else. But also, because if they turn out to be true, that's pretty freakin' cool, right?"
Knopp admits that he's a skeptic when it comes to the supernatural and he's never seen a ghost, at least not to his knowledge. But, he does acknowledge peoples experiences and chooses not to discredit them.
"Whatever brought that experience to them, it's their experience and I try to appreciate that," he said.