Robert "Bob" Morris Voreis
August 7, 1943 – July 29, 2019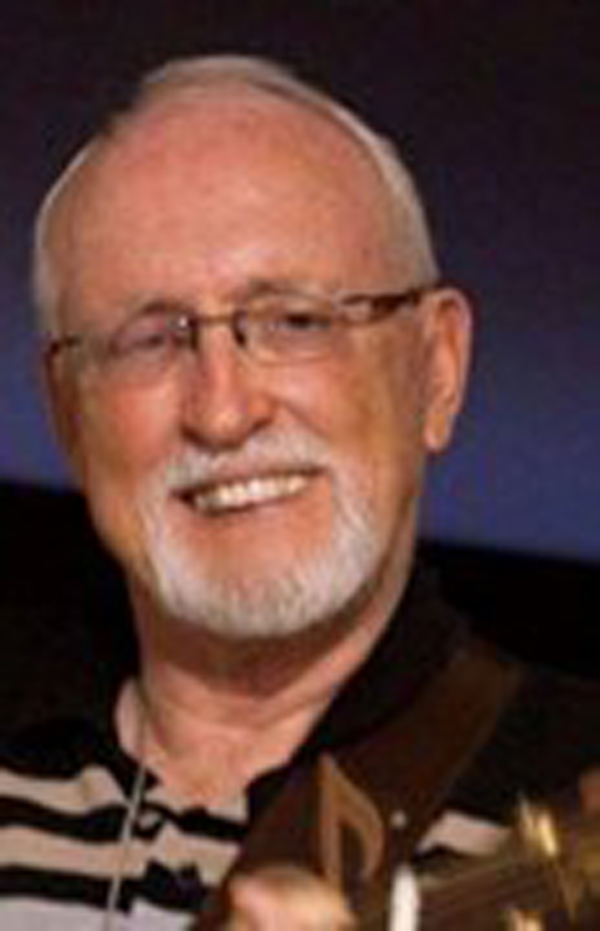 Robert "Bob" Morris Voreis, a resident of Brownsville since 1971, Man of God, Husband, Father, Grandfather, Great Grandfather, song writer, singer, cowboy, businessman, and warm smiling friend, has left this earth to be with JESUS.
Bob was born August 7, 1943 in Laporte, Indiana, attended grade school thru high school in Hamlet, Indiana and then attended Purdue University in La Fafayette, Indiana (Engineering), moved to Brownsville, Texas to manage a maquiladora, and loved the warmer weather.
He married Barbara (Migacz) Voreis and had three great sons, Bryan, Aaron & Kyle Voreis. Bryan Voreis (wife Maggie), Grandson Jeremy R. Voreis, Granddaughter Bryanna M. Voreis Grawey (husband James) with Great Granddaughter Vivika R. Grawey and Great Grandson Leo J. Grawey. Aaron J. Voreis (wife Edith) Granddaughter Miranda R. Voreis and Kyle C. Voreis (wife Monica) Granddaughters Zoe K. Voreis & Kylee M. Voreis, and Grandson Ian V. Voreis. Bob then married Judy Voreis, his second wife, who predeceased Bob in 2014 leaving one daughter, Laurie Fuqua (husband Mike), and Grandsons Miles and Blake Fowkes.
Bob is survived by his wife Cecila Turrent Voreis, and Marifer Hodgson (husband Jeff). Bob is also survived by his brothers Jerry Minix (wife Jackie), Terry Minix (wife Holly), and sister Linda (Minix) Bergan (husband Jim). Bob married Cecila Turrent in a 2016 ceremony at Sacred Heart Church in a wedding ceremony still remembered as the most beautiful wedding ceremony in memory.
In 1987 he started his own businesses Weight & Test Solutions, Inc. and in 2001 WTS Industrial Solutions, Inc.. In Bob's youth, growing up in Indiana gave him his love of animals, especially dogs and horses. Horses he bred and rode in Charro Days parades, with Dandy as his favorite stallion. Bob was an active horse breeder and was well known in the Rio Grande Valley horse owner's community having traveled to Bandera, Texas on trail rides for numerous years. He was also known to ride the beaches of South Padre Island with his horse community friends.
Bob was the founder of the Brownsville Chapter of the Full Gospel Businessmen's Fellowship (FGBMFI) and was its' President for more than ten years. Bob was also active in his church New Harvest Ministries and was a song leader and guitar player on Sunday mornings.
Bob found time for his artistic passion of song writing and singing and was also active in visiting nursing homes playing his songs for them. He recorded 100's of songs which he enjoyed listening to while driving and entertaining. He loved to minister to people and even being allowed to marry his sons Bryan & Maggie Voreis and Aaron & Edith Voreis as an Ordained Pastor. He wore it like a badge of honor. He loved music, the guitar, and playing and recording with his friends on Tuesdays (The Boys Night), many of the songs of his youth, and country and Christian music. He was busy planning his steps until they stopped. He was a passionate husband, and always called his wife "dear Ceci, my treasure". He was a man of integrity and purpose and loved life and thanked God for every breath. He attended his children's and grand children's events, sports and recitals; he loved every event he could make, cheering them on. The Spurs lost its biggest fan as well.
Viewing was held on Thursday evening, August 1, 2019, from 4:00 to 9:00pm with a rosary at 7pm at Garza Memorial Funeral Home, 1025 East Jackson Street, Brownsville, Texas. A service to celebrate Bob's life was also held at New Harvest Ministries, 2150 Hugh Emerson Road (formerly East El Jardin Heights Road) at 10:30am on Friday morning August 2, 2019. A private cremation followed.
Memorial mass was held at 5:00 PM on Friday, August 2, 2019 at St. Mary's Catholic Church.
Funeral arrangements were entrusted to Garza Memorial Funeral Home 1025 E. Jackson, Brownsville, Texas 78520.