Law enforcement agencies express solidarity during National Nurses Week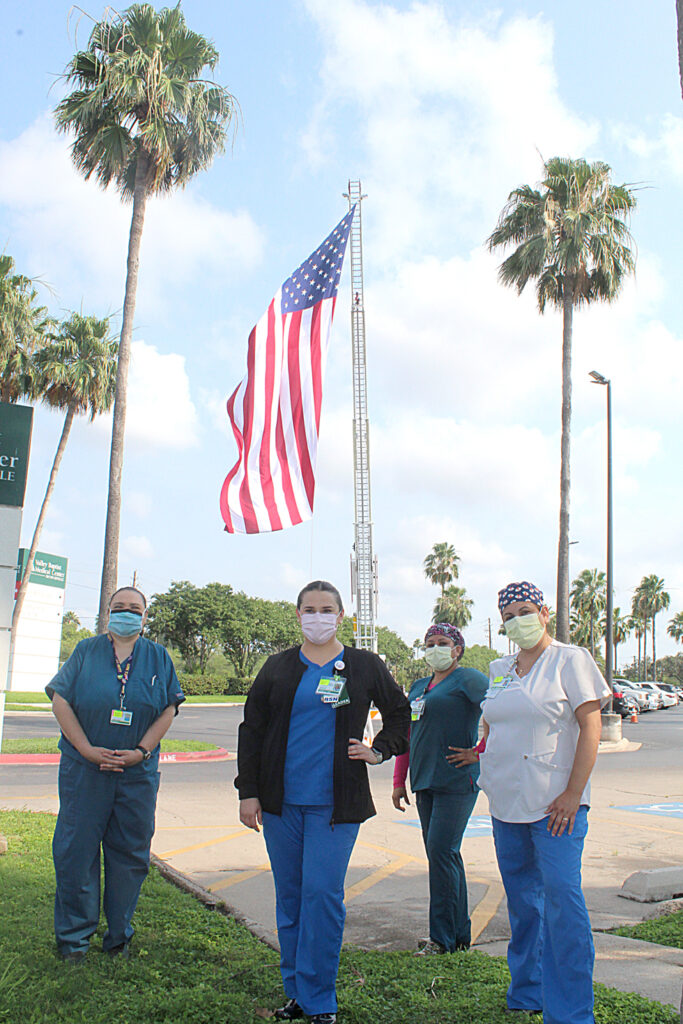 By TONY VINDELL
LFN
Law enforcement agencies from throughout Cameron County recently gave a show of solidarity to all the nurses and other health care workers at Valley Regional and Valley Baptist Medical Centers in Brownsville and Harlingen.
They drove in about 40 patrol units around the hospitals the morning of May 6, as hospital employees waved and took pictures as they passed by.
Police departments from several Cameron County municipalities, U.S.
Border Patrol, Immigration and Customs Enforcement, Sheriff's Office and Texas Department of Public Safety participated in the parade.
They paid tribute to the health care workers whose jobs during this current pandemic have been pivotal and to coincide with National Nurses Week, which began May 6.
Mary Jane Lopez and Janie Alaniz, who both work at VBMC in Brownsville, said it was exciting to see the outpour of support.
"This is scary," Alaniz said. "I have never lived through a pandemic and it's great to see this kind of unity."
Lopez, a Los Fresnos resident, said everybody from housekeeping to nurses and doctors are doing their best during such a difficult time that people are going through today.
Cesar Pedraza, deputy chief with the Brownsville Fire Department, they were glad to participate in the show of solidarity.
They hung a huge U.S. flag from the ladder of a fire truck.
"They are all doing their best trying to help everybody impacted by this pandemic," he said. "We are all paying tribute to them."