Red snapper season gets underway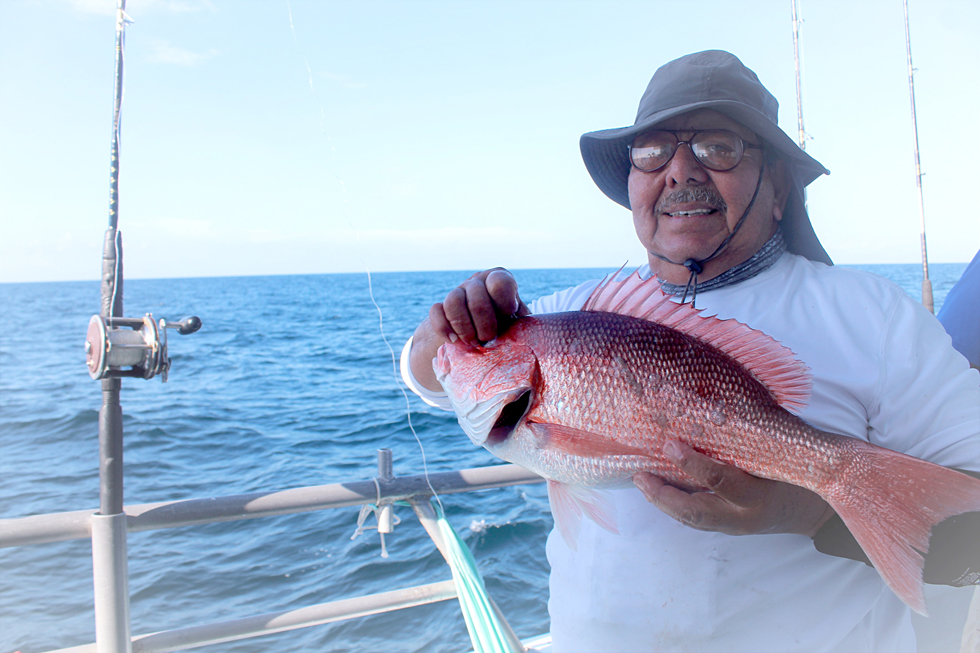 By TONY VINDELL
LFN
SOUTH PADRE ISLAND – The 2020 red snapper season has begun in federal waters of the Gulf of Mexico and anglers have until Aug. 3 to catch the tasty fish that is sought after by people who enjoy eating this salt water fish.
The two head boat companies anchored in South Padre Island have been making offshore trips since the first day of the season started on June 1 and will continue doing so every day until the season ends, weather permitting.
The limit for red snapper in federal waters is two fish per day, per angler, with a minimum of 16 inches in length. For-hire boats are given 62 days to fish and 63 days for recreational anglers.
On the first and second days of the season, anglers aboard Captain Murphy's Fishing Charters have been returning with their limits of two fish each during each of the company's two daily trips.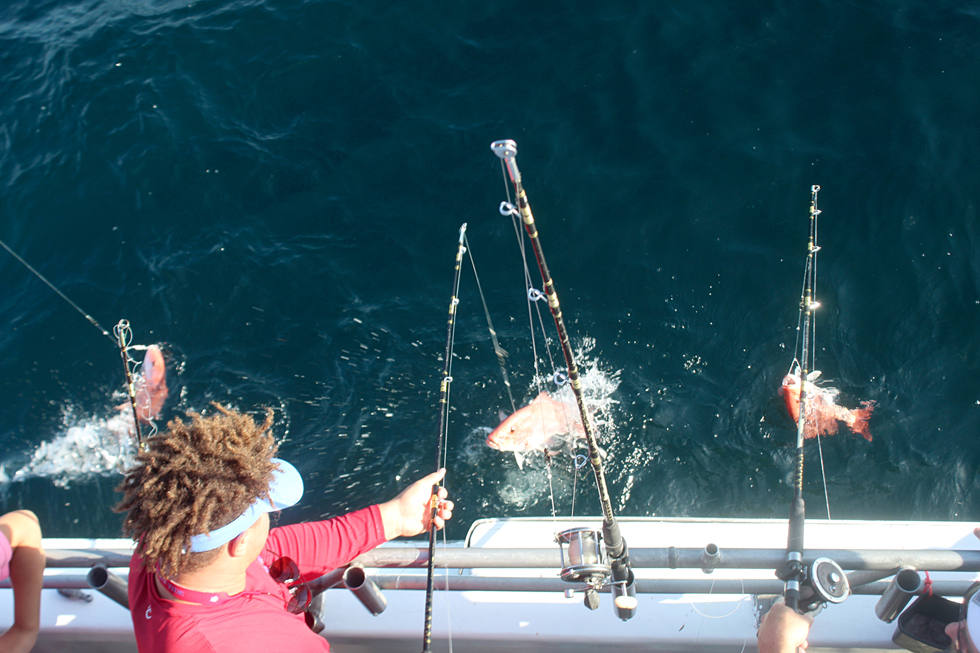 Among them was Bayview resident Remberto "Beto" Arteaga, Gil Bristol of SPI and John Phillips of Blue Springs, Missouri.
"It was a fantastic trip," Arteaga said. "We all caught our limit in less than one hour."
Bristol and Phillips agreed.
The Missouri resident said this was his third off-shore trip in as many years and he was extremely pleased with catching two good-sized snappers.
Besides Murphy, Osprey Fishing Trips also makes two daily trips.
The Osprey's eight-hour trips leave at 7 a.m. and the five-hour one at 3 p.m.
For more information call Osprey Charters at 956-761-6655 or Murphy's at 956-761-2764.