Los Fresnos family among those involved in waves of nationwide protests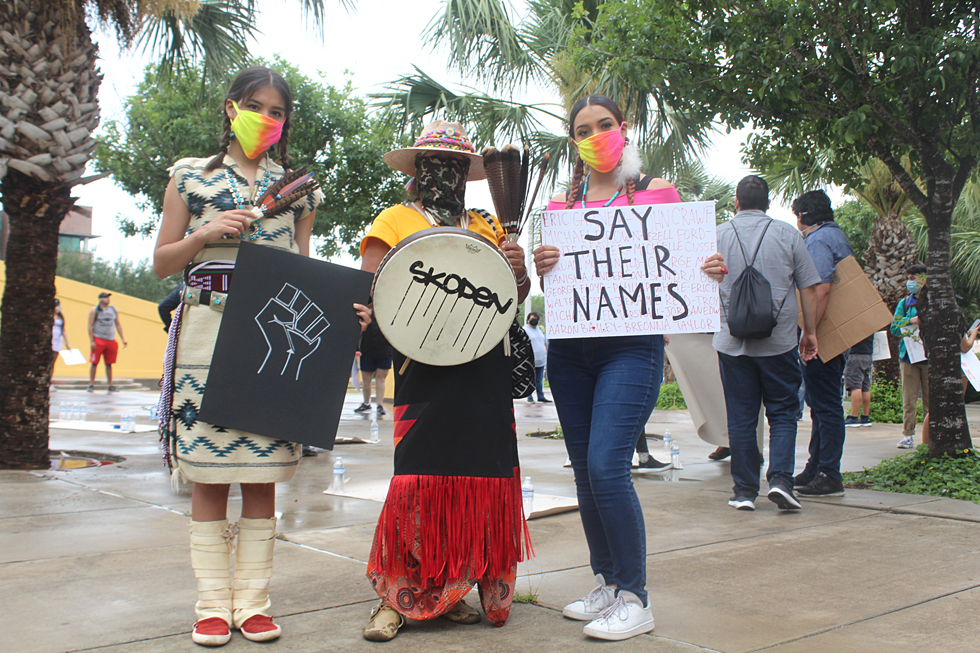 By TONY VINDELL
LFN
BROWNSVILLE – Tens of thousands of people have been participating nationwide in a wave of peaceful protests demanding social justice, an end to racism and police brutality in the wake of the killing of George Floyd in Minneapolis on May 25.
The Rio Grande Valley joined in as demonstrators recently took to the streets of the region's four largest cities – Brownville, Harlingen, McAllen and Edinburg.
And among the several hundred that participated was a Los Fresnos family, which walked in a peaceful protest held earlier this month in the downtown area of Brownsville.
Diana Joe and two of her nieces, Nicole and Lily Pelt, attended the June 3 event in which some 200 people met at Brownsville's Linear Park. Joe said they belong to the Navajo Tribe of Arizona.
'We are here to support the Black Lives Matter movement," Joe said, "as well as (to support) justice and social equality."
She said the Native Americans culture says everybody is somehow related to each other.
Alma Smith, a native of the Virgin Islands who now lives in Laguna Vista, was also part of the protest. She said she was glad to be part of it because it was against something she described as "terrible."
Others, including Mike Altamirano, his daughter, Nicole, and her boyfriend, Jesus Machado, said they were also excited to participate in the waves of protests taking place nationwide.
Some in the crowd carried posters saying, "Stop Police Brutality," "Silence-Violence," "Tu Lucha Es Mi Lucha," and "Black Lives Matter," among others.