Shutdowns, restrictions ordered once again in Cameron County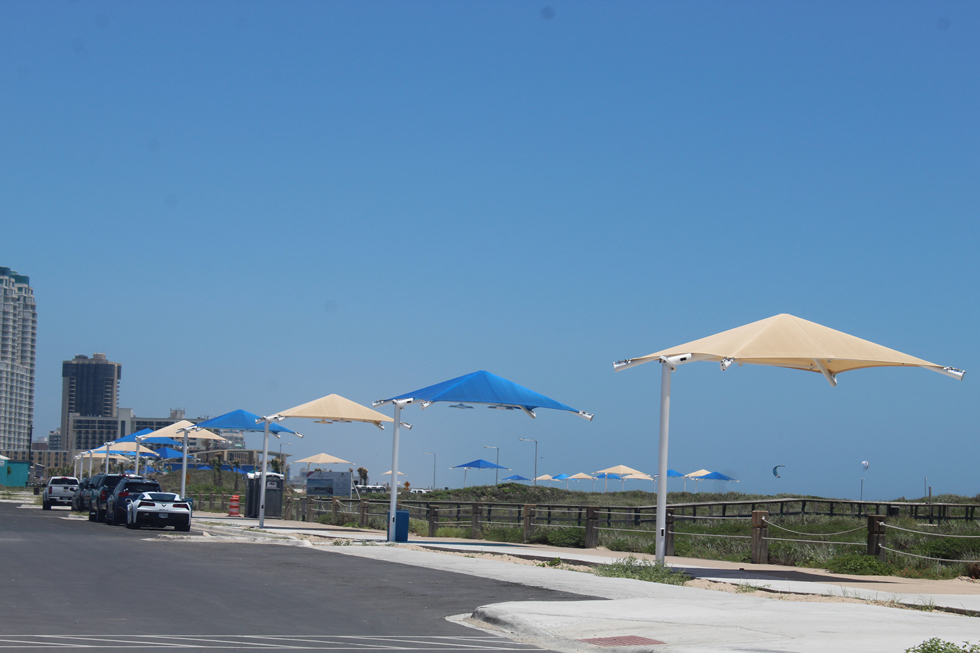 By TONY VINDELL
LFN
Just when it appeared that things were returning to normal, many sectors of the economy have been shut down following a new surge of COVID-19 cases.
Cameron County Judge Eddie Trevino Jr. ordered the closing of all county parks beginning June 30 through July 13. This includes Isla Blanca, E.K. Atwood and Adolph Thomae parks, Boca Chica Beach and about a half dozen parks the county has in a number of small communities like Laureles, La Paloma, El Ranchito and Santa Rosa.
The new shutdown went into effect within days before the biggest and busiest day of the summer and tourist season – July Fourth.
The Independence Day celebration this year is on a Saturday, which meant the Island and the county's park system could have experienced a boom in the number of visitors.
According to figures issued on June 29 by health officials, Cameron County reported 2,399 positive cases and 55 deaths. The latest number includes five new cases in Los Fresnos.
Nearby, the Port Isabel Service Processing Center reported nine employees and 61 detainees tested positive.
Meanwhile, Hidalgo County reported 3,982 people have tested positive and 45 have died from COVID-19 complications, while in Starr County there have been 718 positive cases and three deaths.
In sparsely populated Willacy County, 156 cases and three deaths have been reported by the same period.
In addition to the parks closure, the city of Brownsville has imposed another curfew that took effect from June 29 and runs through July 13.
Curfew hours are from 10 a.m. to 6 a.m. for those under 17 years of age and from 11 p.m. to 5 a.m. for older residents.
In a related matter, the city beaches along a five-mile stretch on South Padre Island are to remain open but with some restrictions, including not having more than two people per beach umbrella and face masks are recommended but not required.