South Padre Island inundated by beachgoers on July Fourth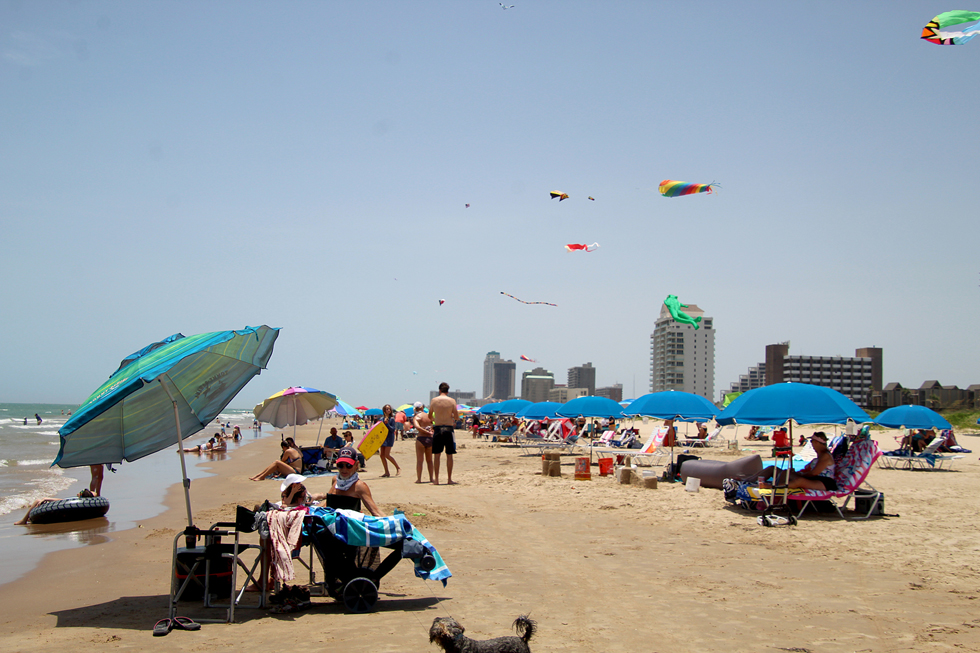 By TONY VINDELL
LFN
SOUTH PADRE ISLAND – If this past Fourth of July was a measure of how many people will be going to the sand and surf of South Padre Island during the current pandemic, it could be a record-breaking season.
Thousands of people from all over the Rio Grande Valley and the Lone Star State descended onto the Island resort to relax, to enjoy and to take a dip into the waters of the Gulf of Mexico.
Some of them said it was a little too crowded, while others asserted that it did not matter to them.
The nearly five-mile stretch of Gulf Boulevard was dotted with thousands of people as the Town of SPI kept the beach accesses open to the public.
By contrast, the Cameron County Parks System closed its two parks on both ends of the Island where tens of thousands of people can usually be seen on any given weekend during the tourist/vacation season that runs from Memorial to the Labor Day weekend. The county parks were to remain shut through at least July 13.
That did not deter others from going to the beach, though.
"We were here about two weeks ago," said Brownsville resident Joshua Anderson, as he and his family were under an umbrella on July Fourth. "It was nothing like today, though."
Looking at both sides off the Andersons' spot, there were people as far as the eye could see.
There were hundreds of umbrellas, the skies dotted with kites, children running in and out of the water, and adults socializing.
For the most part, people kept a social distancing space but many of them were not wearing face masks.
Although things appeared to be normal, health experts believe having too many people in close proximity could spell disaster.
At about noon, three airplanes from the Bayview-based Commemorative Air Force flew overhead as part of a nationwide plan to get as many of these old birds in the air as possible.
The flyover was fast and many people barely got a glance to watch the trio of planes making their way around the island.