2020 special white-winged dove season flies by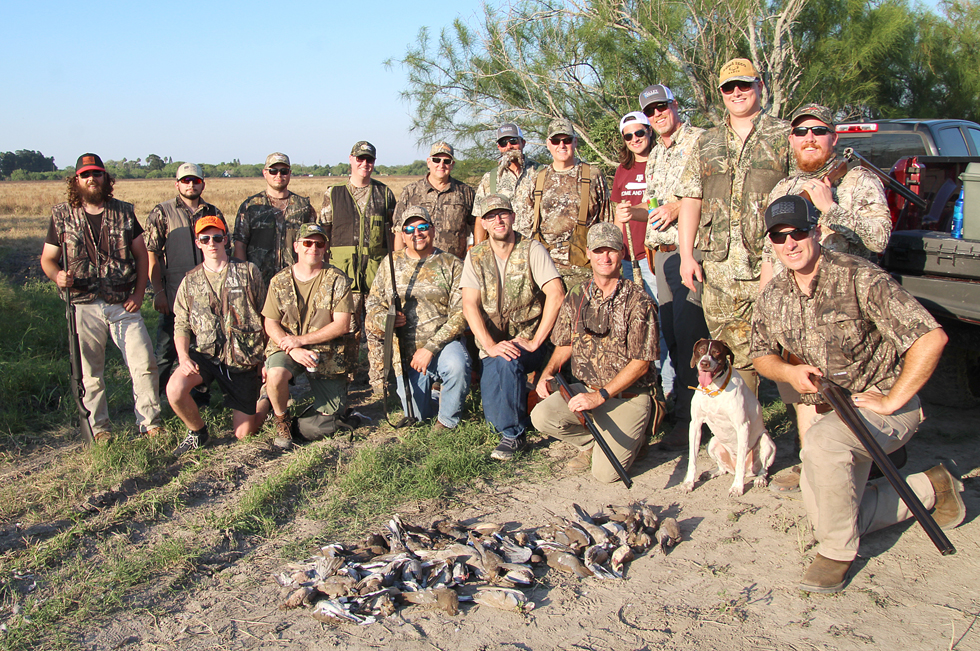 By TONY VINDELL
LFN
The 2020 special white-winged dove season has gone by and for many white wing dove shooters it was one to remember.
The first weekend was not as good as many hunters had expected in Texas' Rio Grande Valley as heavy downpours made access to hunting areas hard to get into.
In fact, reports of people getting stuck in the mud were coming from all fronts but that did not stop people from trying to go after the highly sought white-winged dove.
But the weather improved for the second weekend, or Sep.; 12 and 13, and thereafter.
The Resaca de la Palma State Park just west of Brownsville, which is one of the state public land areas where people are allowed to hunt for a daily or season fee, was forced to shut down for the first time due to muddy conditions on opening day.
"Sorry we are closed," a park employee said. "There are people stuck all over the place so we decided to close to prevent our roads from being torn more."
She said they were likely to close the next day, but reopened with the condition hunters had to walk to get to the hunting grounds.
But at another public land in Santa Maria, off U.S. Military or 281 Highway, most hunters did so trouble free and many of them bagged their 15 bird limits of white wings.
Commercial operations east of Brownsville and near Rancho Viejo reported muddy conditions but the birds reappeared as soon as the rain stopped.
Some hunters were hauled on back of flatbed trucks pulled by tractors and were dropped off at their hunting spots.
Although the first two weekends yielded mixed results, the third and fourth weekends produced more birds and many hunters reported bagging their limits on both Saturday, Sept. 19 and Sunday, Sept. 20, and Sept. 26 and 27.
The regular dove season continues through Nov. 12 and through Dec. 18 to Jan. 23 in Texas' South Zone, which includes the Rio Grande Valley.