Isla Blanca Park south end getting a facelift
Updated: December 3, 2020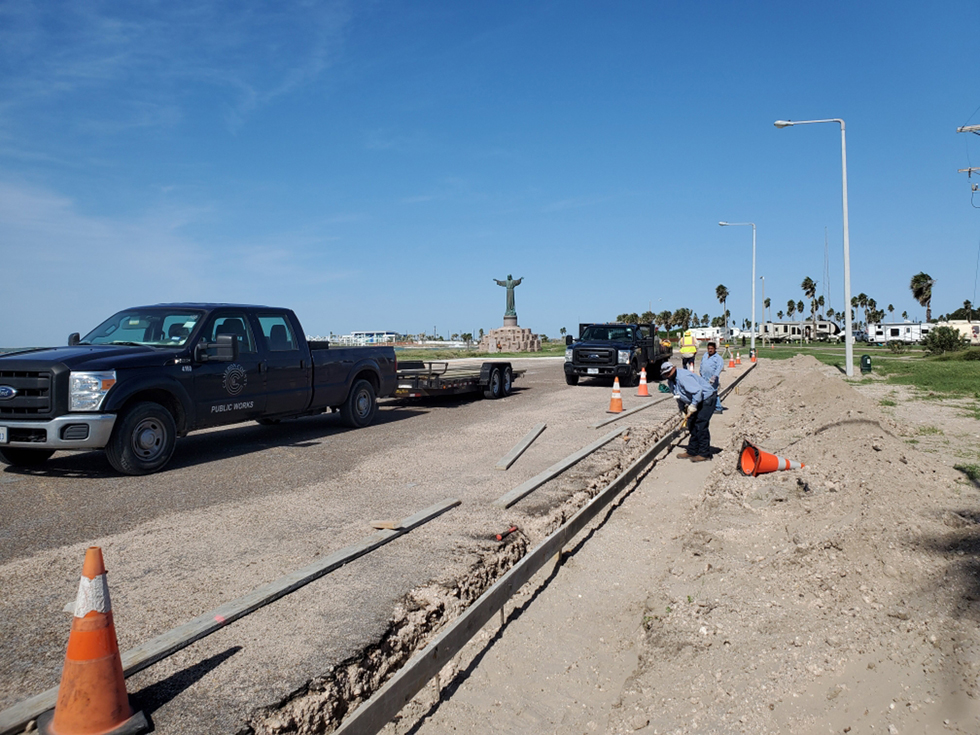 By TONY VINDELL
LFN
The southern end of Isla Blanca Park on South Padre Island is getting a facelift.
The old restrooms, parking lot and walkway area are being upgraded thanks to an infusion of some $300,000 the Cameron County Parks System received to bring the facility on par with the improvements made on the other end of the park.
The south end is a popular place for hundreds of fishing enthusiasts and for families and park users who prefer a less congested place.
The area has been closed since September creating some discomfort as people have to leave their vehicle in the parking lot of a pavilion and walk toward the jetty with all their fishing gear with them.
To use the restrooms they also have to walk from the jetty to the pavilion.
And because of the ongoing work, a baitstand where people buy frozen bait, fishing supplies, drinks and snacks has also been closed.
Park Director Joe Vega said all work there should be completed by the middle of this month (December).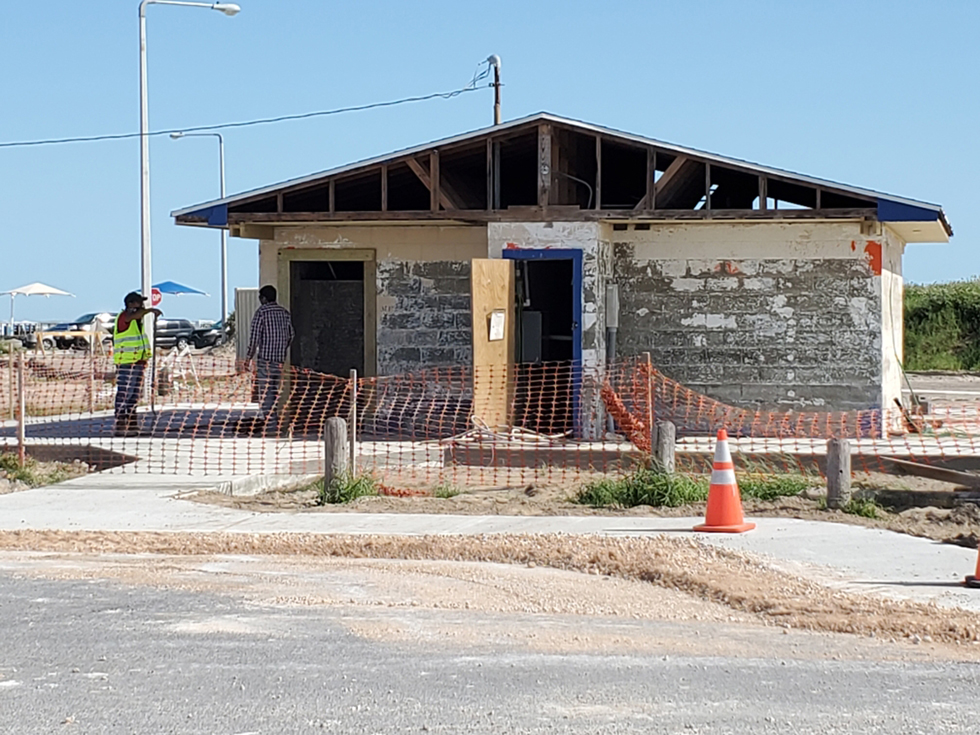 "The restrooms are more than ninety percent completed," he said last week.
"We are now working on the parking lot using an in-house crew."
Vega said about $150,000 was allocated to the restroom project and another $150,000 for the parking lot.
The money came from Certificates of Obligation and from the county's Capital Improvement Fund.
He said the restrooms will have new lighting, plumbing and electrical fixtures, shower heads and stalls.
"Everything is going to look real nice," he said. "This is going to stay with us for many, many years to come."