County judge hints at reintroducing restrictions
Updated: December 3, 2020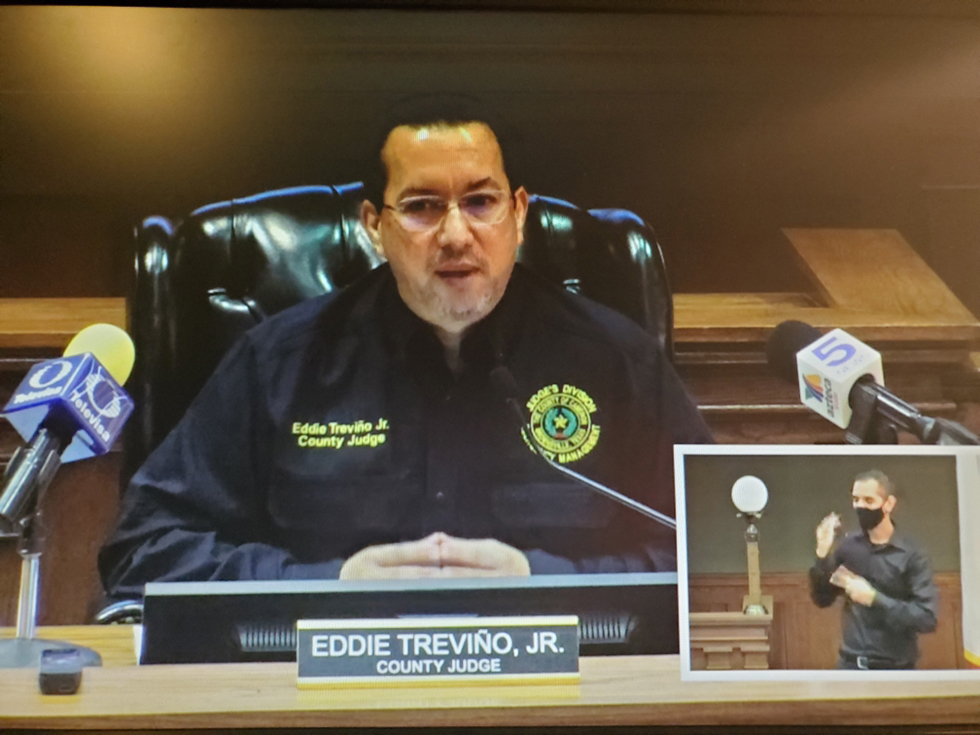 By TONY VINDELL
LFN
Although the latest press conference Cameron County Judge Eddie Treviño Jr. gave was about staying safe this past Thanksgiving Day because of the Covid-19 virus, there was more than meets the eye.
Treviño said he was simply following the recommendations of health experts about not having too many people at gatherings and staying home if possible, and added people in this county are for the most part abiding by a set of orders issued out by his office.
However, he called some bar and grill businesses exceeding the 75-percent occupancy because of loopholes "shameful."
"The later people stay at those places the easier it is to let their guards down," he said. "After two or more drinks, people tend to relax and the first thing they will do is to take their masks off and to get closer to others."
But Treviño went on to say that if things get out of hand as it has been happening in Hidalgo County where the number of infections, hospitalizations and deaths continue to rise at an alarming rate, he would take drastic measures even though he thinks it will not happen.
He also said El Paso has become a hot spot for the virus and would like to talk to El Paso County Judge Ricardo Samaniego about how it happened there and what he can do to prevent that from taking place in Cameron County.
Treviño said the number of daily Covid-19 cases reported here is something that is manageable.
According to the last figures issued by the county health department on Nov. 24, Cameron County had 25,772 confirmed cases since the pandemic back in March. Of that number, a total of 1,115 people died from coronavirus-related illness.
By contrast, Hidalgo County has had 41,469 confirmed cases and 2,044 deaths.
"It goes to show you how devastating this virus is," he said. "I don't want to go through what El Paso and Hidalgo County have been through. We need to avoid that."