Los Fresnos Easter Bash!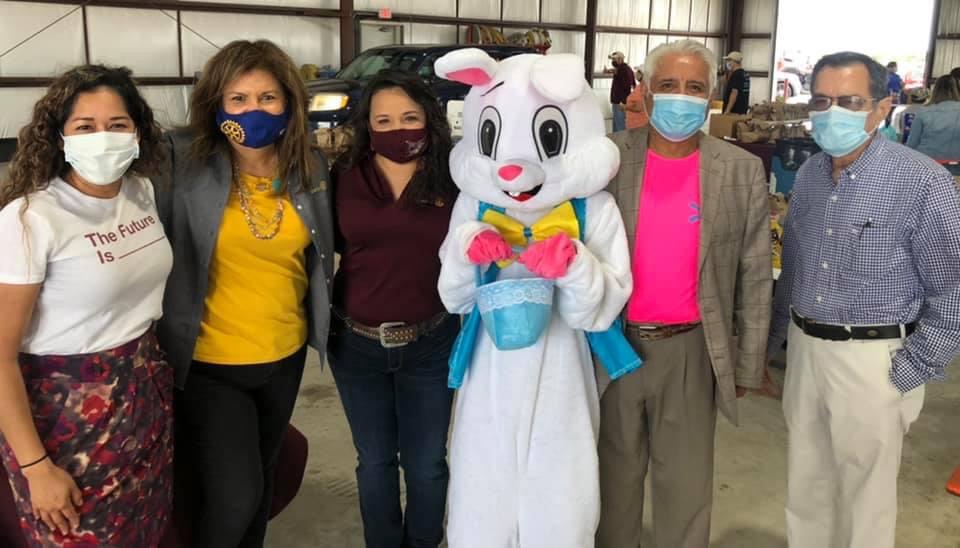 By Nicholas Gutteridge
The Los Fresnos Rotary Team and multiple departments of the city teamed up to create a phenomenal Easter Bunny Bash experience for the city – one that the participants will remember for years to come.
When the pandemic hit about a year ago, everything came to a halt; the schools closed, the businesses closed, but most importantly, our city closed. Easter events were canceled unexpectedly in 2020, but with things changing for the better this year, the holiday was given another opportunity to shine.
The Rotary Club, an organization that emphasizes service-over-self, organized an Easter Bunny Bash event at the Los Fresnos Rodeo Grounds. Families would line up in their cars in the local fire station, take a picture with the Easter bunny, and pick up a bag of goodies waiting for them at the end. Student photographers from Los Fresnos High School were also present to help take pictures and speed up the process. Darlene Pederson, President of the Rotary Club, said: "The city, the school district, EMS, the fire department – we all came together for this event." It was a wild success, with cars lining up into three long lines to see the Easter bunny.
Mark Milum, the city manager and member of the Los Fresnos Rodeo Committee, said: "It's all for the kids – we wanted to do something special for them after this hard year."
Although the sponsors focused on the children of the city, they emphasized that this event was meant to bring the entire city together. Along with the Easter Bunny Bash, the Rotary Club held an online photo competition on social media to celebrate the holiday. There were three categories participants could compete in: most festive Easter family picture, most festive Easter decorated home, and most popular photo. The participants would have to submit their photo to the Rotary Club, and the club would choose the winners for the first two categories. The third category would be chosen by the photo with the most likes on Facebook. The competition ended on Tuesday, April 6.
The club announced that Patricia Hernandez Gonzales won the most festive Easter picture, and Ana Delia Leal Castillo won the most festive Easter decorated home and most popular photo, so congratulations to both of them!