Lady Falcons stay hot, sweep San Benito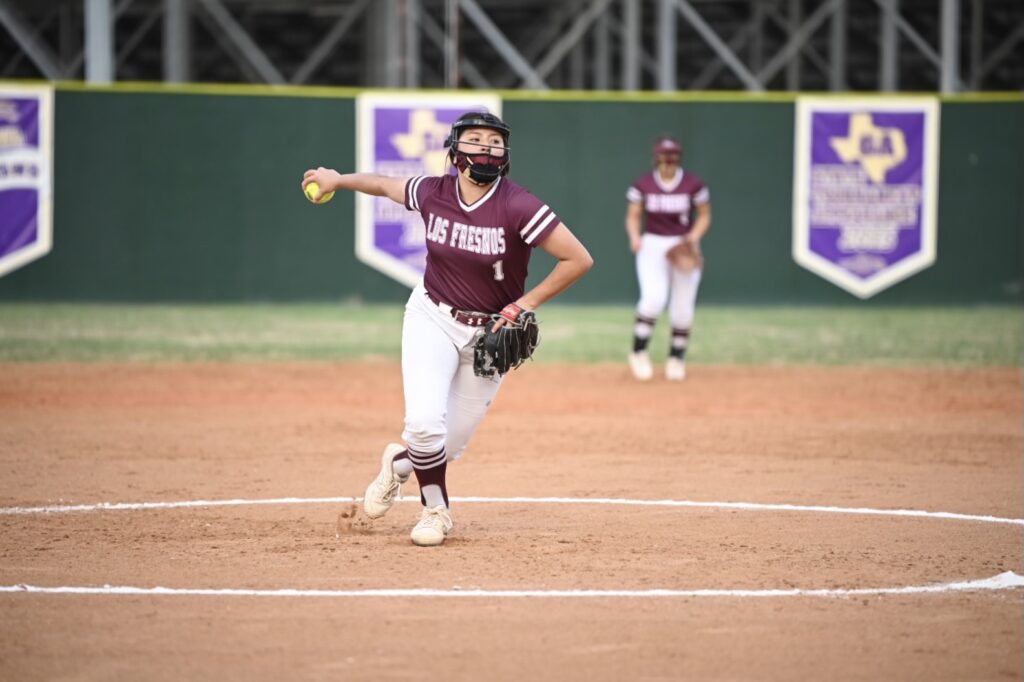 By KEVIN NARRO
Los Fresnos News
SAN BENITO-After missing all of last week due to Covid-19 protocols, Los Fresnos showed no signs of rust Tuesday night. Los Fresnos used a four run fourth inning along with a strong performance from Kate Perez, as the Lady Falcons shutout San Benito 8-0.
Los Fresnos is now 7-1 and are in second place behind Harlingen South who is 9-1. Last week Los Fresnos missed games against Brownsville Hanna and Brownsville Rivera but will make those two games up.
Friday will be the key with the Lady Falcons traveling to South in what will be a battle for first place in 32-6A.
Perez dominated both in the circle and at the plate. Perez went 4-for-5 at the plate with a pair of doubles, a solo homer and three RBI in the win.
In the circle Perez was flawless. The righty tossed a complete game shutout. Perez allowed five hits and whiffed six in the win.
Holding a 1-0 lead into the fourth inning, the bats came alive. Los Fresnos plated four runs, highlighted by three straight RBI doubles from Perez, Andrea Guevara and Victoria Altamirano.
Los Fresnos later added one more in the fifth and two more runs in the sixth, highlighted by Perez's solo homer.