Ballet Nepantla Performed at
Los Fresnos High School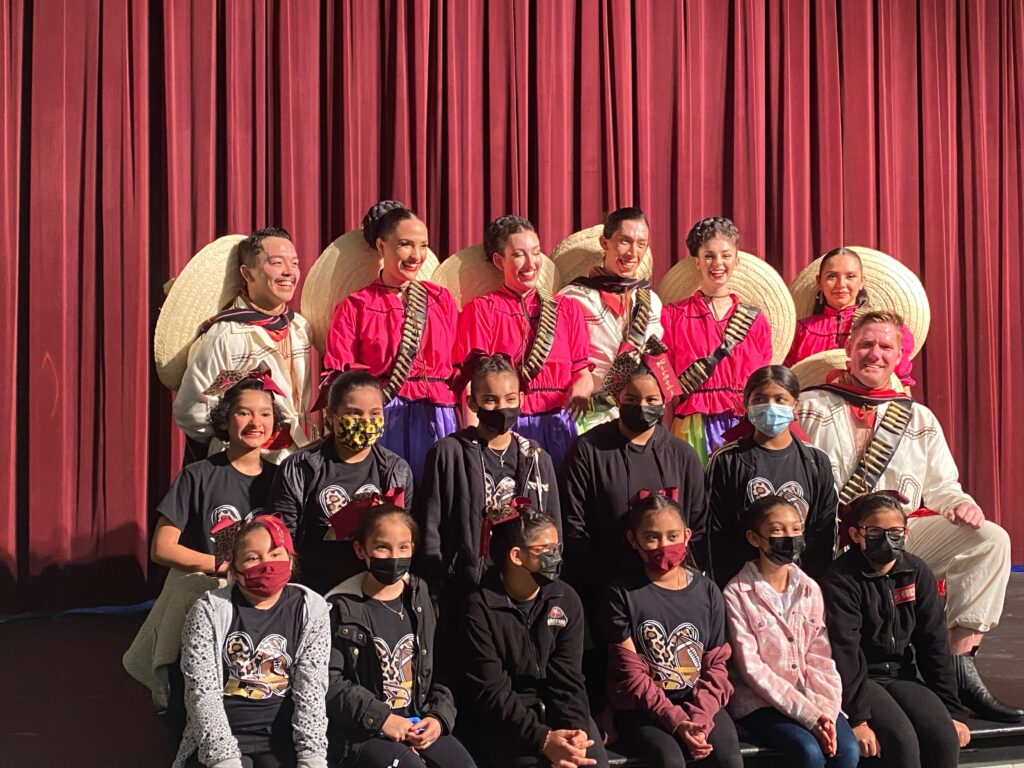 Emilio Flores & Emilia Contreras
Los Fresnos News
Last week, Ballet Nepantla shared both history and dance, with their unique, yet breath-taking performance of Valentina. The performance was held at the Los Fresnos Highschool, with tickets going towards supporting the senior class graduation.

Los Fresnos Superintendent Gonzalo Salazar tweeted about the event calling it a "celebration of culture and the arts."

Ballet Nepantla is an affiliate of the Edinburgh Dance Company and a non-profit arts organization based out of New York City, though many of them are originally from the Valley!

Andrea Guajardo, one of the founders of Ballet Nepantla, was born and raised in the Valley and attended Dancentre of Edinburg. She has an extensive background in classical ballet and contemporary dance.
The other founder, Martin Rodríguez, was born and raised in Guadalajara, Jalisco, México. He began dancing folklórico at age 9 at the Academia de Danza Imagen, and through his adolescence took classes with various companies throughout Guadalajara.

Together the founders envisioned a new form of expression that fused the two modalities. They imagined and created an aesthetic that would speak to the historical, cultural, and social realities of a broader narrative including Mexican, immigrant, and trans-cultural themes. "Through a fusion of Mexican folklórico, contemporary dance, classical ballet, and West African dance, Nepantla explores the 'in-between' spaces of trans-historical cultures."

Through their production of Valentina, Ballet Nepantla shared an inspiring collection of dances and short stories that "speak to the strength and resilience of women during Revolutionary Mexico." Through their unique blend of Mexican folklórico, contemporary dance, and classical ballet, they depicted tales of struggle and triumph, with clear themes of feminism, love, family, war, courage, and hope.

According to their website, Ballet Nepantla's goal is to "tell stories to provoke the imagination of audiences and to help our society see the beauty of our community," and provoke imagination they did! Though many came to watch the beautiful production, perhaps the most impacted audience members were the Las Yescas Elementary cheerleaders.

The elementary cheer team was in awe of much of the performance. It was a wonderful opportunity for these girls and it wouldn't have been possible without one of the teachers at the elementary, Ms. Nora Garcia. Ms. Garcia sponsored these young girls, giving them a chance to experience something unique. She explains that the school saw this great opportunity and they had to take the cheer team. The girls loved it.

The Las Yescas cheer girls went home so excited and seemed very inspired by the performance they had just witnessed.

The performance engaged and excited the audience, while still holding to the traditional gracefulness of ballet intertwined through it all. The use of Hispanic-style music and Mexican folklórico dance captured the audience with a sense of familiarity with the culture that so many of us know and love, while the balance of traditional ballet created a diverse and unparalleled experience.