The Great Easter Bash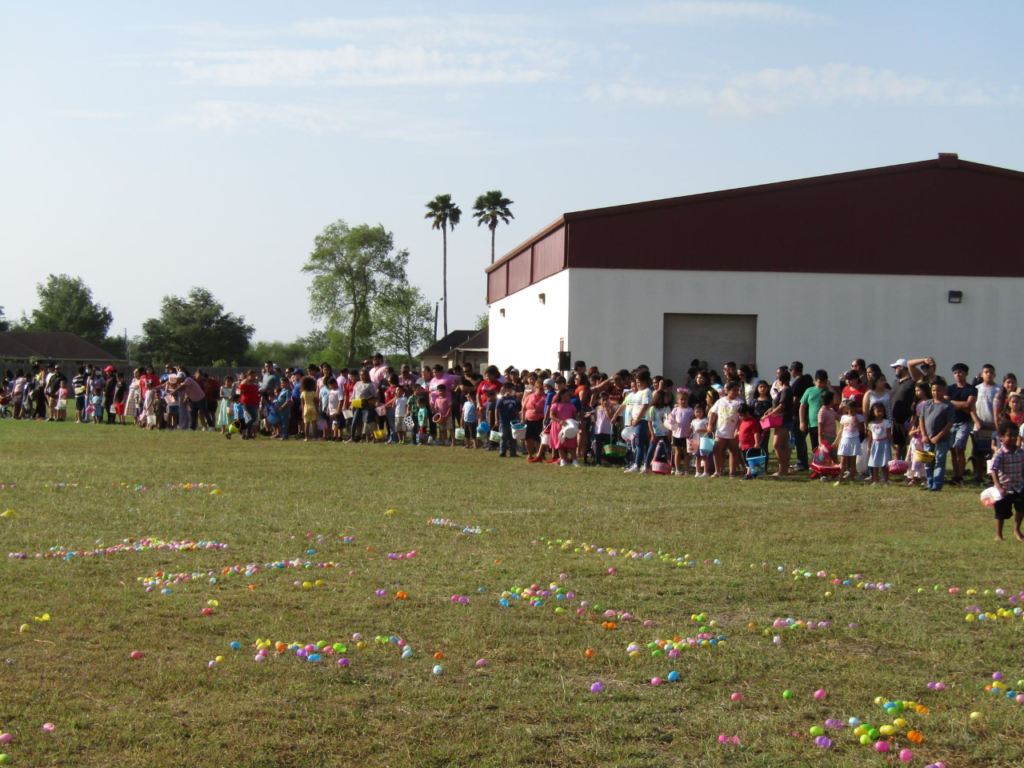 Chamber, Boys & Girls Club, and LF's Market Days Making Easter a Great Bash
Emilio Flores
Los Fresnos News
It's a great thing to be seeing the world all reverting back to some fundamental normalcies, like social events, finally having full capacity again. Looking back just one year ago, masks, social distancing, only half occupancies, shut-downs, people experiencing unemployment, and the list goes on. But as a town of such a driven community centered on serving the city of Los Fresnos never backing down when obstacles arise and seeing leaders never abandon the hearts and minds of the people is what makes Los Fresnos the best city in the RGV.

Looking back to last year's Easter celebration, social distancing and mask mandates were still very real. Yet that didn't stop the Chamber, Rotary, or the EMS and Firestation along with others, from helping make easter spectacular. Last Easter in 2021 the Los Fresnos Chamber of Commerce organized an Easter Bunny Bash event at the Los Fresnos Rodeo Grounds and Los Fresnos EMS and Volunteer Fire Department facilities. Families took time waiting in several different lines to take pictures with the Easter Bunny and receive Easter Eggs, candy, and other goodies. With the help and support of volunteers from the Los Fresnos Rotary Club, Boys & Girls Club, Los Fresnos CISD, City, and others the turnout was great.
According to Val Champion, Chamber Executive Director, more than 500 vehicles drove through the EMS station bays last year. The full-length story can be found here: https://losfresnosnews.net/?p=12783
As stated the event last year had a good turnout and a lot of the community members stepped up and really stood out to many as a great coming together, but the real goal that Mr. Val Champion, the head of the Los Fresnos Chamber of Commerce, and Edward Barron, CEO of the Los Fresnos Boys & Girls had in mind, was having the first great Easter Festival! Champion says that it was last year that both he and Mr. Barron sat down and discussed something like this, but it was because of National restrictions, that the event needed to be postponed and rethought for a different time.

Now is that year! Mr. Champion and Barron along with Carol Aguilar, all came to make the Easter Festival something spectacular. Carol Aguilar is the coordinator for the Los Fresnos Market Days and was in charge of bringing food vendors along with artisan vendors as well.

The response was great. From the crowd to the local small businesses that had their products for sale, to the delicious food options they had like Tacos, gorditas, Fruit, Hamburgers, hotdogs, and more.
Small businesses from Los Fresnos and surrounding areas all came selling their items. The mini-market ranged from candles to sunglasses, necklaces, bracelets, and more! All for people to buy, and support local businesses! iGocraft mentions that it was a nice event having a good turnout.

Other tables included Modern Bella, Fancy Charm, and Word of Passion Ministries, they also had face painting for the kids provided by the First Baptist Church of Los Fresnos.

Many people enjoyed the music played by the Texas Showdown Band. Mr. Champion mentions that the chamber always loves having them at events. And that Alen Duval, the Lead Guitarist, and Champion have a great relationship, and that the band has built a dependable reputation of always being available to put on a great show!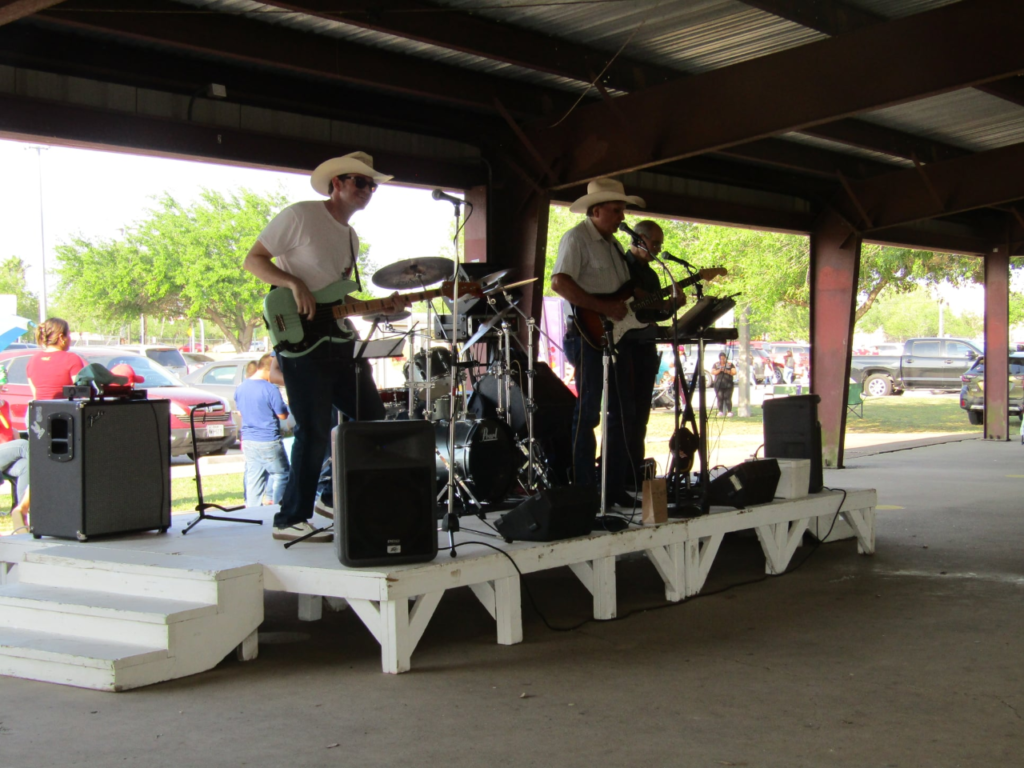 Edward Barron, CEO of Los Fresnos Boys & Girls Club was another big part of the great success they had on April 16th, donating memberships and prizes with the amazing monetary value of over eight-thousand-five-hundred dollars! Donating 50 Memberships, 10 After School Program Memberships, 10 Summer Program memberships all in the 50 golden eggs.

In closing the Mayor, Alejandro (Alex) Flores wanted to say a few words. He says,

"I enjoyed seeing the community out and enjoying the holiday weekend. We have come a long way from where we were two years ago. Thanks to everyone who put this together. It was a success and I look forward to next year's event!"