Students of the Month at Rotary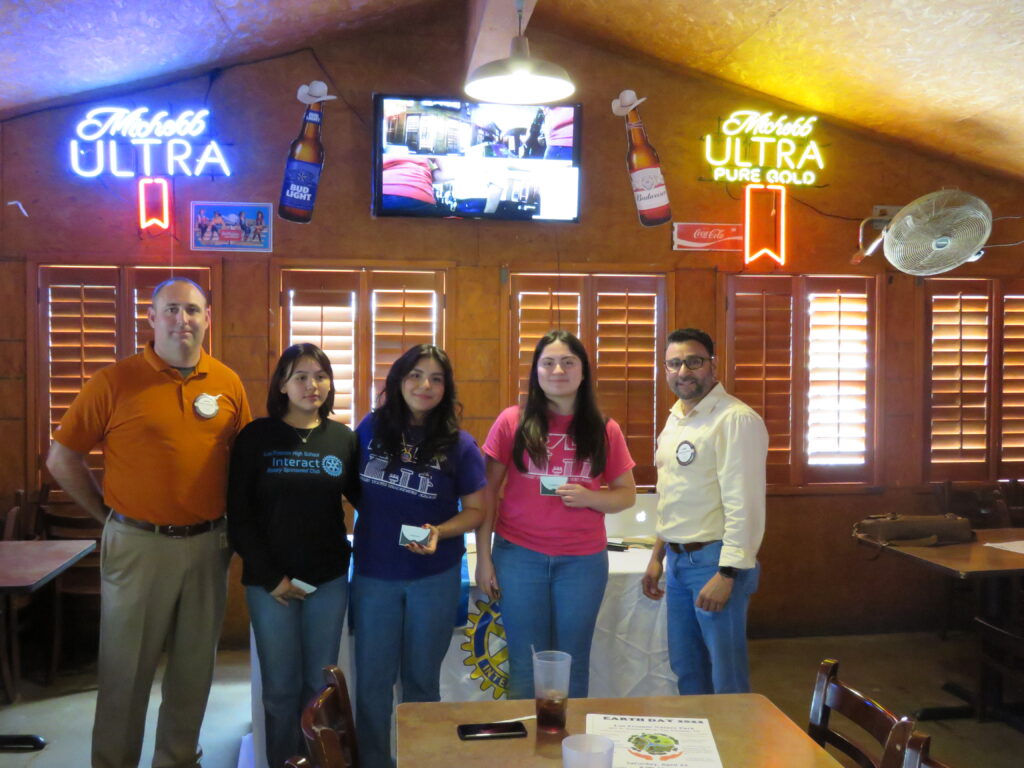 By Emilio Flores
Los Fresnos News
Every month Rotary takes time to highlight a select few students from Los Fresnos CISD, to have them come and share a little about themselves and what they are doing!

Last week's Rotary meeting was a highlight of the students' experience at RYLA. According to Rotary's website, Rotary Youth Leadership Awards, is an intensive leadership camp that allows Rotarians to demonstrate respect and concern for youth while recognizing, encouraging, and educating youth leaders. The students participate in networking, leadership development exercises, group dynamics, team-building initiatives, and problem-solving.

After having 2021's Camp completely online, the camp decided to have a hybrid this year Wednesday and Thursday would be virtual before campers would go to camp Zephyr for the more traditional in-person camp Friday through Sunday.

The girls shared their different experiences at RYLA and how it's changed them for the better Janissa Barboza, mentions that she felt that she learned what being a true leader really means. "Learning from other people," she said taught her the importance of being teachable.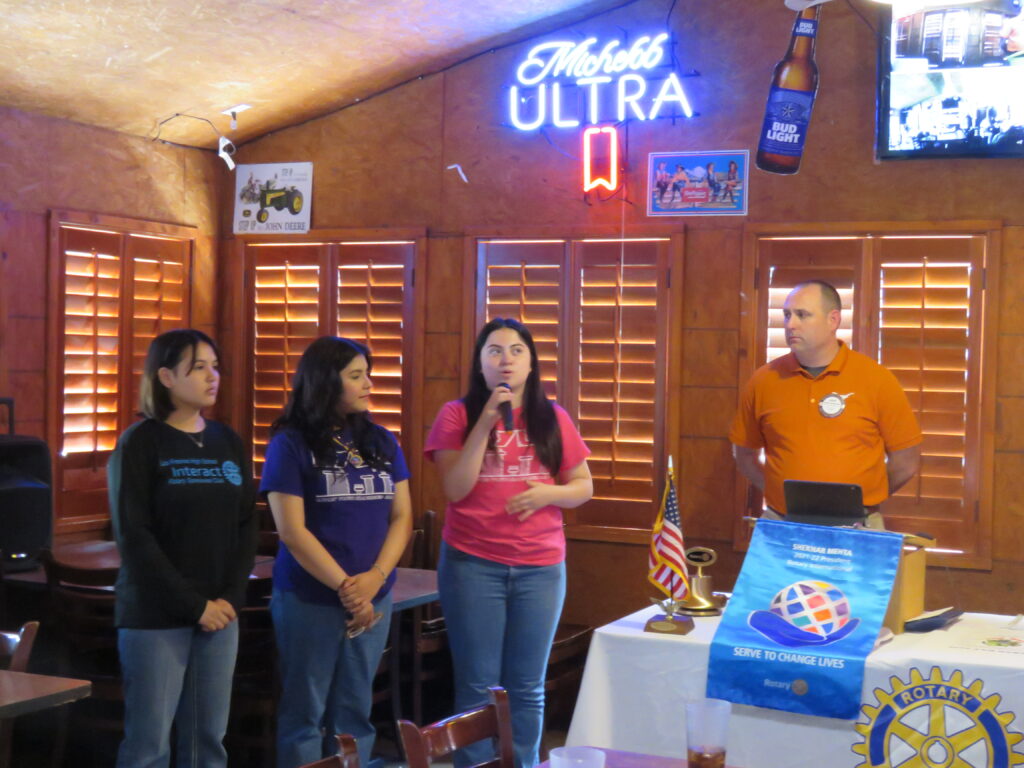 "In order to be a good leader, you have to learn how to be a good follower as well." She also said that this has taught her both aspects on when to take the lead in an area, and when to be there to help someone else. She says "Ultimately, everyone is different… and the tasks that we are given in life ARE different."

The girls also expressed how welcoming, & encouraging the camp was, Ms. Barboza says the biggest thing she got out of the experience was a new sense of confidence. When moments of doubt arose, instead of being overwhelmed by the obstacles and the changes she says "I decided from then on I was gonna put my comfort and my strength in God." Ms. Barboza highlights on this moment by stating that it was then that she felt the most secure in who she was and what she stands for.

Mia Escalante expressed that the experience really changed her mindset on what it is to truly be a leader. "When I first went to RYLA, I didn't really see myself as a leader…" Escalante said that all changed. All the group activities really helped Ms. Escalante overcome and gain the confidence to step up.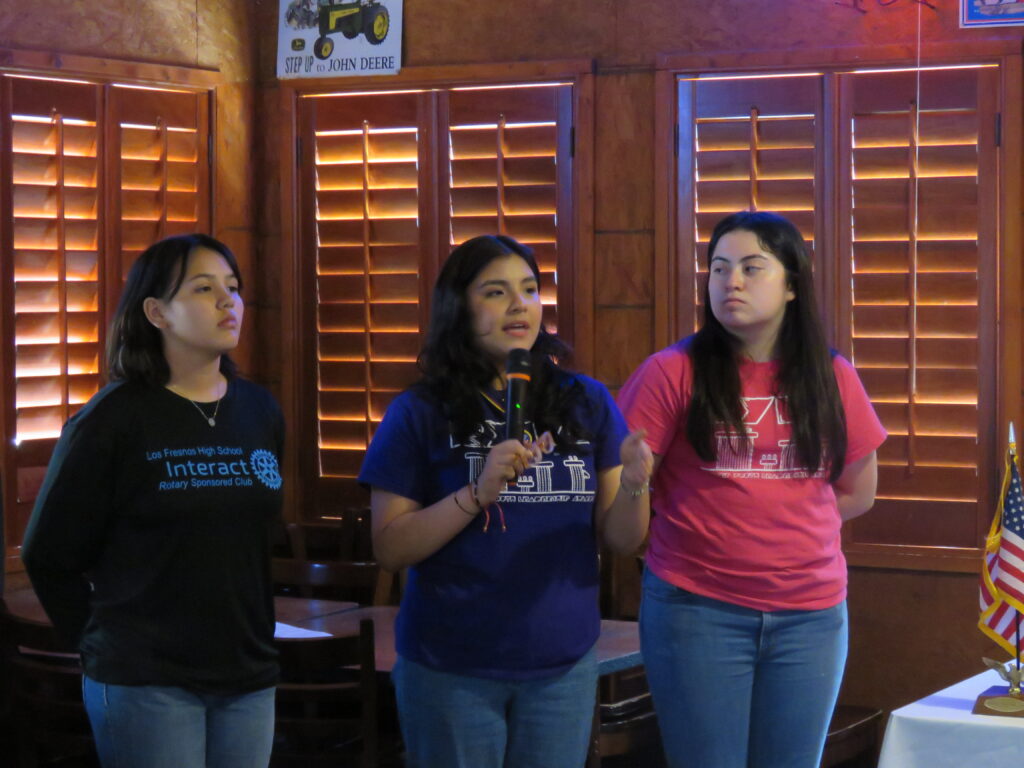 Mirelly says she learned the importance of trusting teammates and says it has really enhanced her communication skills. "After going through that, it really did help"
Interact Club Sponsor, Luis Gonzalez sent in some last words on why this was such a great opportunity for these kids.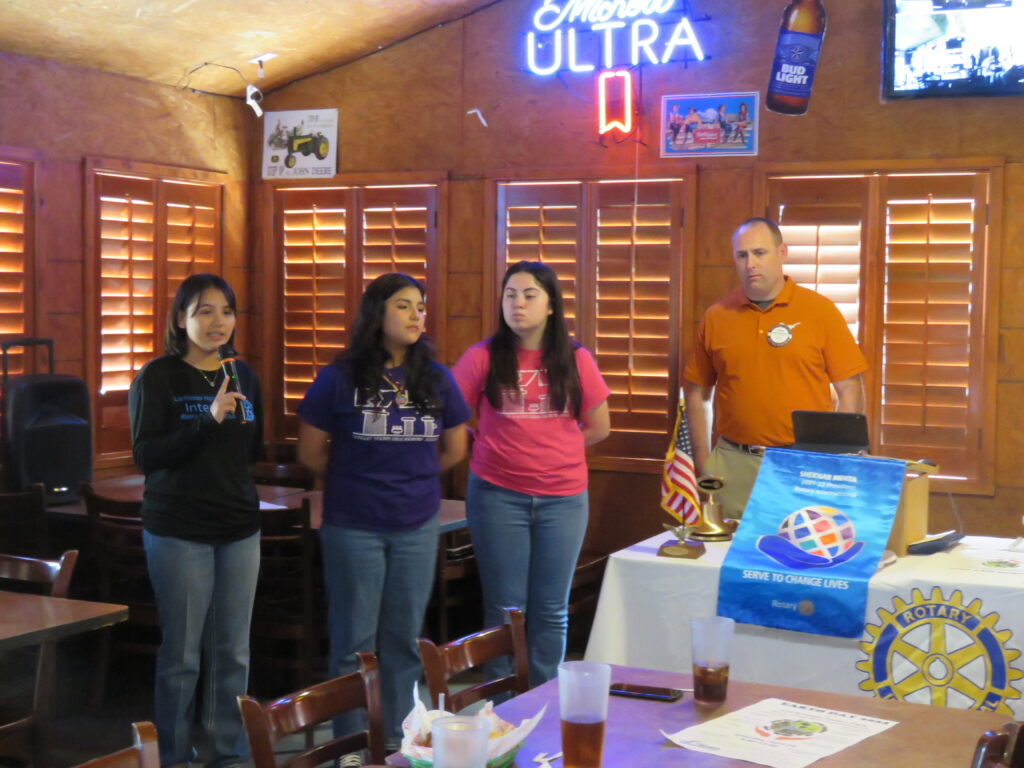 "Kids who have experienced the RYLA camp have come back with an eagerness to contribute to the growth of our program here at the LFHS. I am truly proud of our present members. It is important to give the students skills that will help them navigate through a competitive future. Leadership is a vital part of any organization seeking to improve. Whether it is efficiency or increased achievements, leaders are needed to provide a clear vision, a direction, and to guide others towards a purpose. RYLA is a camp where students are encouraged to take initiatives, plan for something greater than just them, to help them find resources, and methodologies to achieve that goal. Here in our Interact Club, it's not just about being an honor student. There are thousands of those that graduate every year across the state. The Interact Club, and its RYLA camp allows us to build leaders from that large group. We help build the overall individual into a skilled leader who thinks not of themselves but what they can do to help change the world around them."

What a great opportunity for these High Schoolers. Best of luck to Mia, Mirelly, and Janissa in their future endeavors!