New Cupcake Shop in Los Fresnos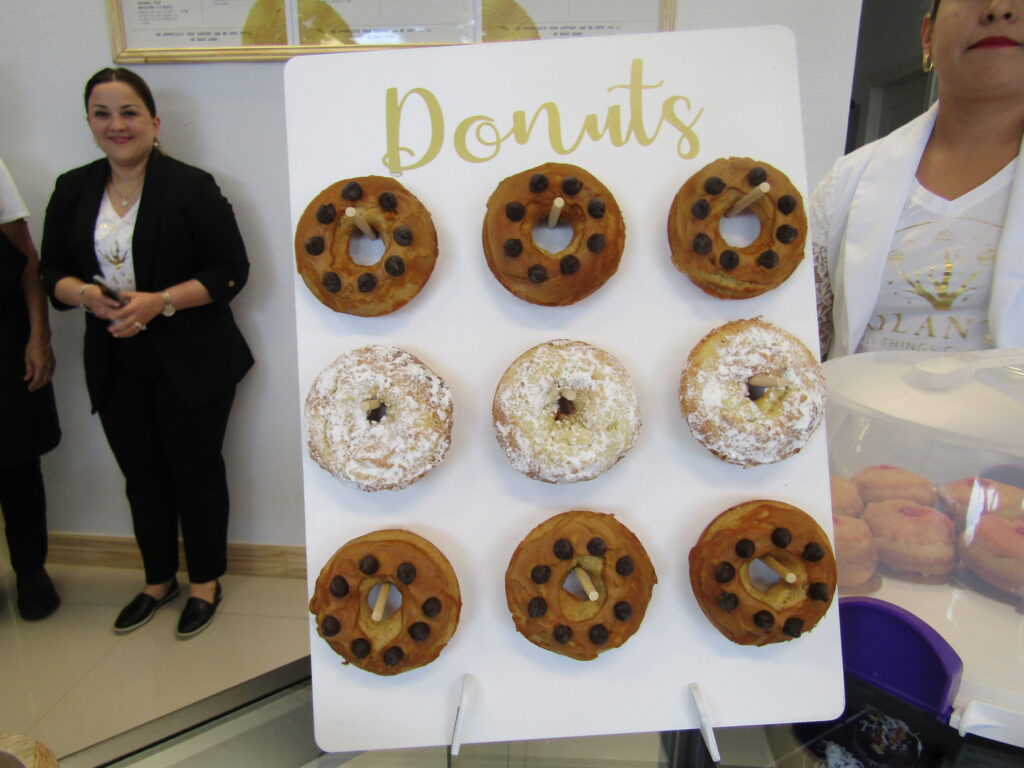 Emilio Flores
Los Fresnos News
A grand opening for a new cupcake shop took place on Tuesday, April 26, and was "a complete success," according to Mrs. Alarcon, part-owner of Ailento – all things cupcakes, she says, "we had several community members supporting us."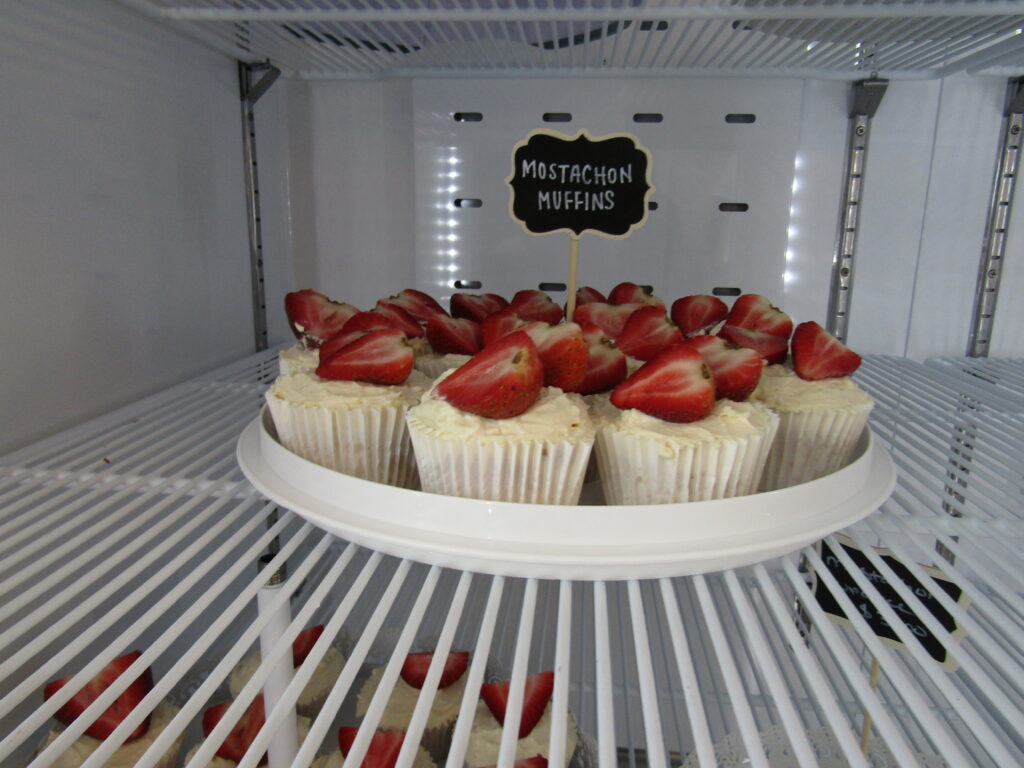 Mrs. Alarcon says that she was raised here in Los Fresnos, "I graduated from LFHS, to me it makes me proud to see my city grow, and to be able to be a part of that makes me very happy."
As mentioned, Ailento cupcake shop is a partnership deal. The other partner is Ivana Medina, who's a College Senior Graduate this year and has been baking cupcakes for several years now. Medina says that she started baking in 2020, she mentions that her mom's coworkers, were big supporters of her new small business at the time, but it wasn't until Maricela Alarcon, owner of Parra's tamales and restaurant, tasted her delicious cupcakes that things really started to take off.
Mrs. Alarcon says "I met Ivana through a mutual acquaintance." She says "One day he brought me a sample of Ivana's mostachones and I thought they were delicious." Mrs. Alarcon says that she asked who made the cupcakes and wanted to offer a partnership. Alarcon says, "She visited me at my office and we started planning from there."
Medina gave it some thought and decided with her family that she was up for the challenge and opportunity.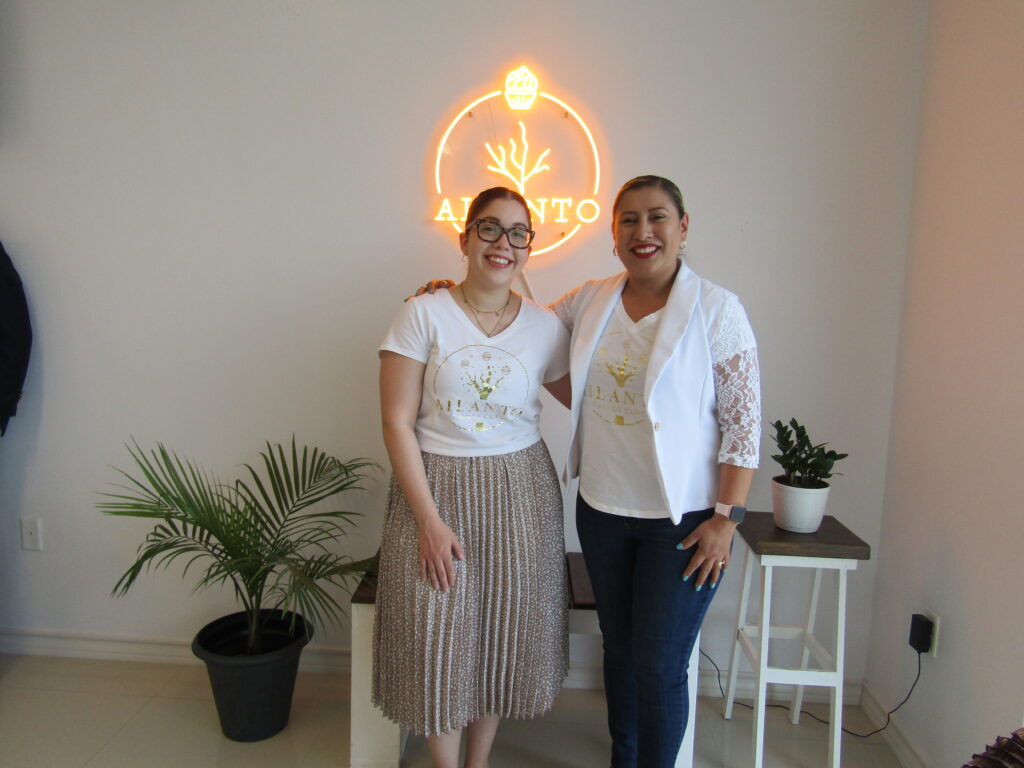 Medina says concerning this amazing opportunity that "It was only by the grace of G-d," She says "I don't really believe in coincidences, you know?" She's thankful for all the many opportunities put in her path.
The Grand opening was a great success, having lots of friends and family come out to the event. Medina says her mom, brother, and boyfriend all came out to help, come Grand Opening Day. Mrs. Alarcon's Daughter helped run the cash register while her brother and boyfriend were taking orders down and giving them to the different customers. She says "I would've freaked out, BIG TIME, if I hadn't had them there with me," But in the end, everything came together, and customers were happy. Enjoying the delicious freshly made cupcakes.
Community Members like the Mayor, Alex Flores, City Manager, Mark Milum, & the Executive Director for the Los Fresnos Chamber of Commerce, Val Champion all came out welcoming the new Cupcake Shop.
And to officially open Ailento, they had a ribbon-cutting; which was a great moment that had community members along with both families right there beside the new partners. A very warm welcome from the City of Los Fresnos.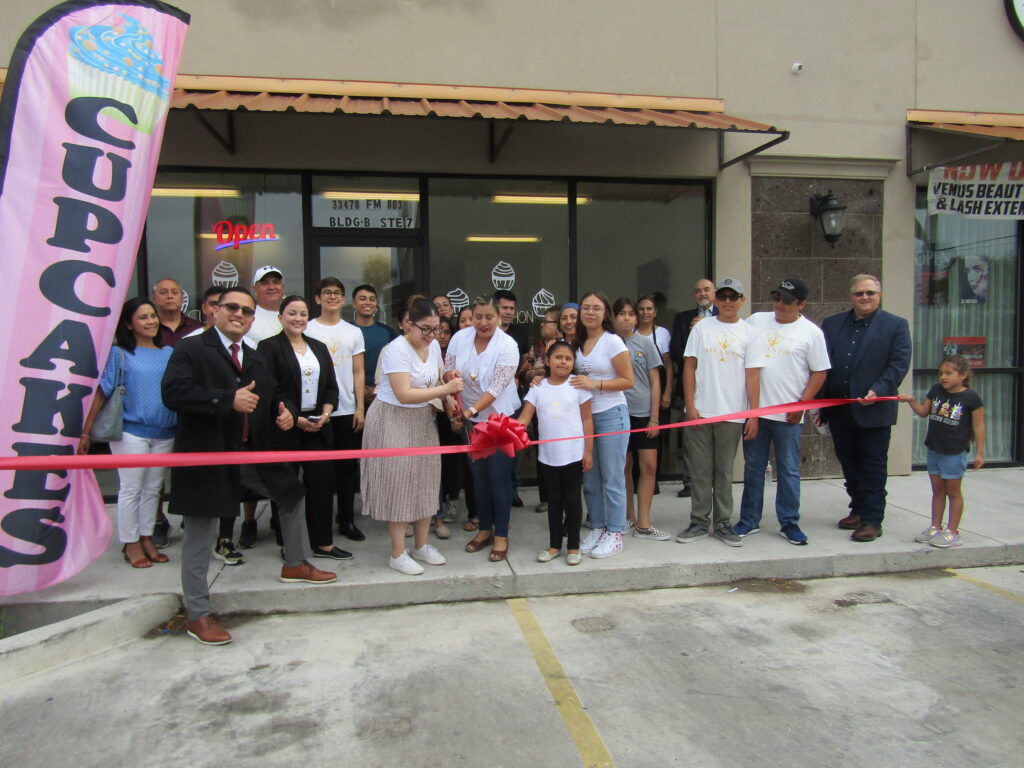 Some things in the works
Already, they seem to have a great variety of sweets, Mrs. Alarcon says "Customers were happy to see variety. Our goal is to make as many items in a cupcake size to give customers as possible a have the ability to get a variety of treats vs one big cake." She also says "We do plan on expanding our menu to include bigger treats for larger parties."
A great start to a new journey. You can visit The Ailento bakery in the plaza behind the stripes on FM803.