STC Student, Miss RGV 2022 Set To Compete For The Miss Texas USA Title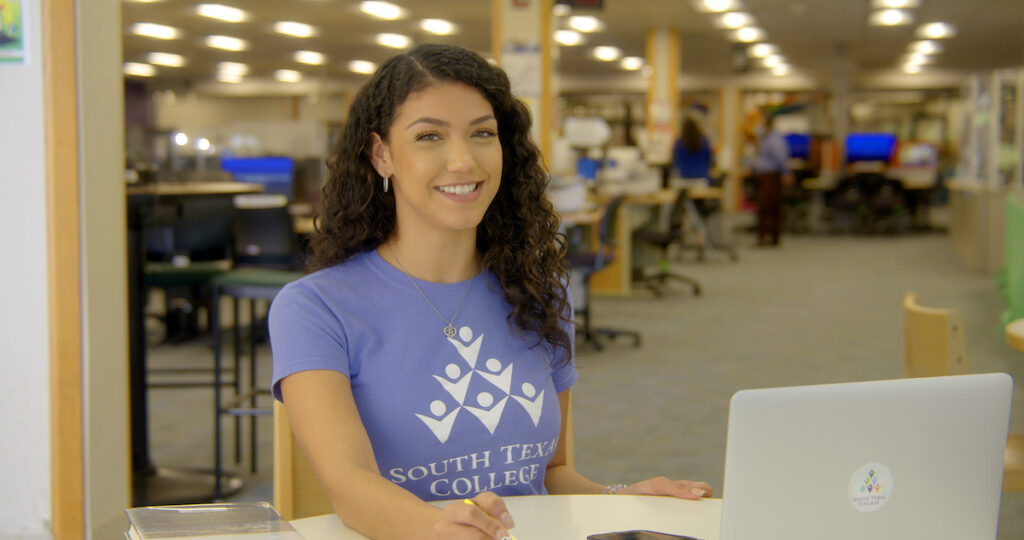 By Amanda Sotelo
(McAllen, TEXAS) – Bryceidee Leos is known around the community as the "STC Tik Tok Girl," but her other titles include South Texas College student, STC content creator, Miss Rio Grande Valley (RGV) U.S.A. 2022 and hopefully soon, Miss TEXAS USA 2022.

The STC communication student will be competing July 1 and 2 in Houston for the title of Miss TEXAS USA 2022 against 88 other women from across the state.

"I've prepared for months leading up to Friday, I think I'm as prepared as I can be," said the 24-year-old. "This has been something I've wanted for a long time. It's taken some time to get here, and now I hope to make the most of the experience."

From practicing for interviews and her speaking points to making sure she's in shape and healthy and finding the perfect outfits, Leos said the journey this far has been incredible.

"I'm really thanking God for opening all these doors of opportunity for me. Everything is aligning in the right time and that's because of him. I also can't fail to mention my family, friends and supporters who have encouraged me along the way. This is all possible thanks to my village."

The Mission native started her pageant journey as a senior in high school when she won Queen Citrianna the 80th in 2016.

"This pageant started it for me…I love the world of pageants so much, I couldn't stop," she said. "This is when I got introduced to Debi Lou Productions in McAllen, and when other doors started opening for me. And it was the scholarship I received as Queen Citrianna that also inspired me to go to college."

Leos said college was never in her future, coming from a family who didn't put much emphasis on school, but she realized that she was the person who could inspire and influence her brother and cousins to follow in her footsteps toward a college education.

"I didn't even know what I wanted to be when I grew up, but I knew from watching my parents struggle to make ends meet, I didn't want that for myself, so I enrolled at STC," she said. "This is my chance to become the first, ever, in my family to graduate from college. That's something I'm proud of."

Leos expects to graduate with an associate degree spring 2023 from STC's Communication program with a concentration in Advertising and Public Relations.

During her time at STC, she has participated in other pageants winning titles such as Miss South Texas 2019, among other runner up standings that she said taught her valuable lessons leading up to Miss TEXAS USA.

It was also during this time that her reputation in the pageant community earned her a spot in a few STC commercials that she said gained popularity on social media and landed her the content creator position she currently holds with the STC Public Relations and Marketing Department.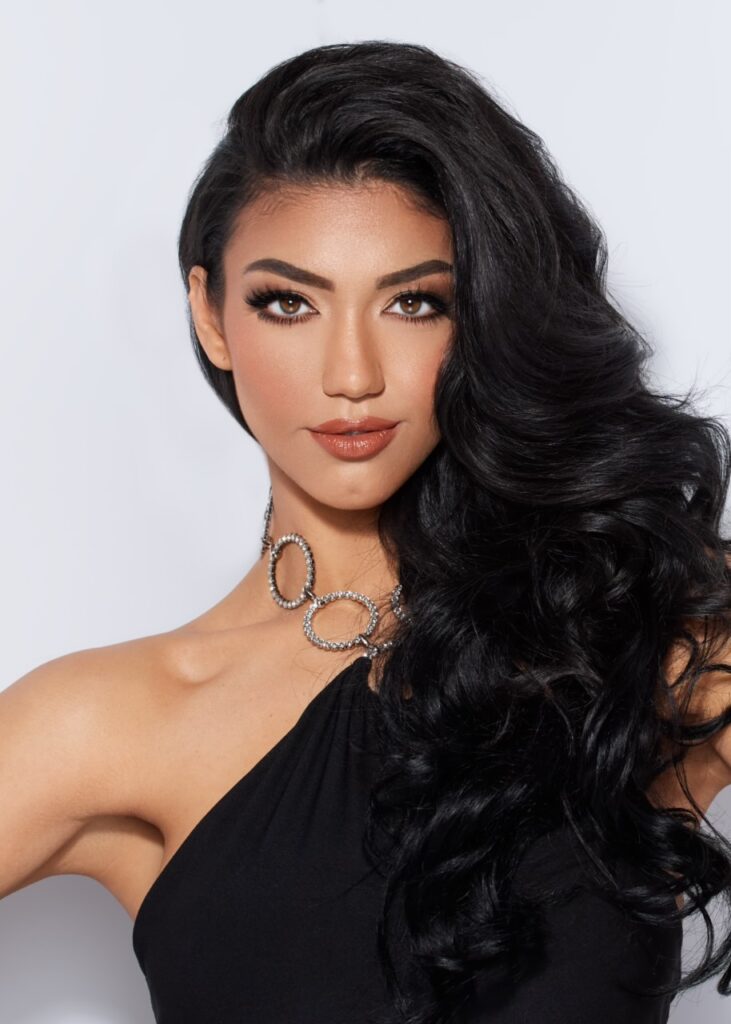 "I enjoy what I do at STC so much, that I've decided to pursue a Communication degree to someday become a public relations executive and leader," she said. "STC helped me discover myself and helped me discover what I'm good at. I found myself at STC and on the pageant stage; both have shaped who I am."
RGV is home to Leos, and she holds the community near and dear to her heart, inspiring her community service work and education activism, which is her platform for the Miss TEXAS USA pageant.

As a first-generation college student, Leos said she knows college admissions and processes can be intimidating, but her goal is to inform her peers and others about resources and services, while advocating for educational opportunities among the community.

"I hope to inspire others with my journey to help them start or continue their education," she said. "Education is key to growth and what I want for my community is to see it grow, and I think as a student and by having a voice for my community, I am in the right position to help make this happen."

Win or lose, Leos said she is already ecstatic on how far she has come with pageants and with school, and she hopes to continue breaking barriers, serving her community and continuing her education.