Rotary Organizes Blood Drive, with more Heart than you Think
Emilio Flores
Los Fresnos News
Los Fresnos, Texas — This week the Rotary Club has announced on their social media that they will be partnering with Vitalant to put on a Blood Drive for donating blood.
"Rotary Club of Los Fresnos will be hosting its first Service project (blood drive) of the new Rotary year FRIDAY, July 29th (10am-1pm) at ZARSKY'S LUMBER Los Fresnos."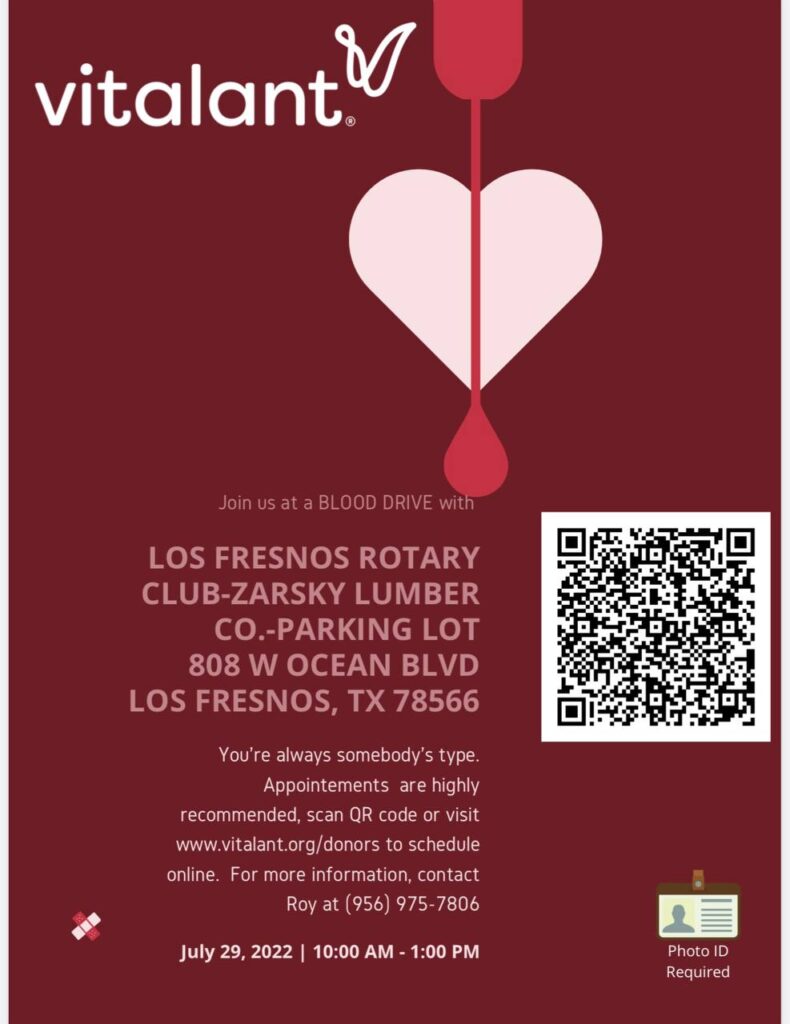 Recently, the new Rotary president for Los Fresnos, Martin Magallan, has gone through open heart surgery and has received support and love from family, friends, and Rotary club members. But now he's asking for Los Fresnos to fight with him by doing their part.
Magallan has decided that the Rotary Club of Los Fresnos should have a blood drive, inviting the public to donate.
"(I)know that I have personally benefited from other people's kindness during my recent major medical procedure. There was no doubt someone's generous life-saving gift (was) used to get me through my procedures."
It became evident only once Magallan was there, in the situation, of what importance it is to donate.
"At intake, I was asked if I agreed to (take) blood in a transfusion if needed and without hesitation, I said yes. Which lead me to take pause and wondered where that blood would come from? I am glad there are people out there who step up when asked."
This has led him to have Rotary be the front in leading this great service. But Martin says that he can't do this alone, he needs all the help.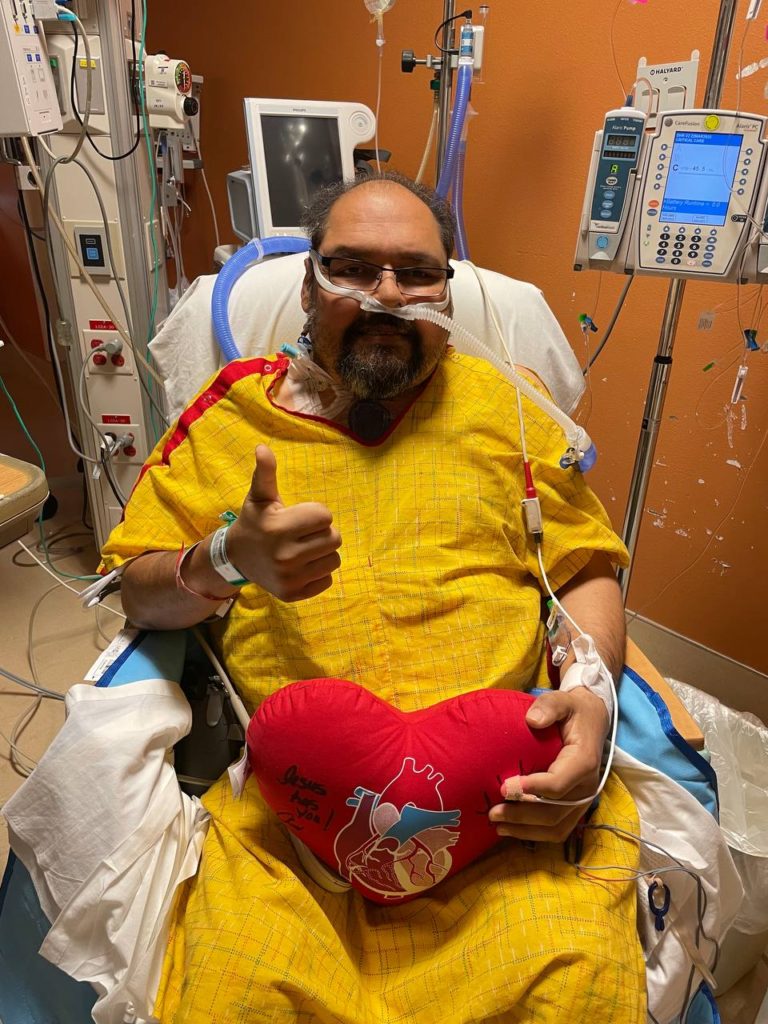 Past Rotary president, Darlene Pederson says, "Martin called me and said since he's in the hospital if I would lend a helping hand and take lead on this service project," Pederson says that's what's so awesome about the Club, "we are always there to help each other out." She says it's "Definitely a team effort!"
Pederson encourages everyone that is able, to donate, saying,"1 donation can help save 3 lives. It is very important to help those that are (in) need especially to those persons that have a rare blood type. It is a very simple procedure that only takes a few minutes of our time and those few minutes can actually make a huge difference in someone's life!"
Recently having covid, Darlene Pederson was concerned about it being an issue, but upon calling Valalant they said after 10 days of testing negative, you are safe to donate.
Lastly, Martin Magallan says, "Every day there are people in need of blood and blood products. Donating blood is a safe and efficient way to help maintain a steady blood supply. With increases in population and more medical procedures available our supply is highly taxed. This act of kindness (donating blood) is an easy way to help many people in need. Our club invites you and all you know to step up and donate blood."