A Clean Sweep
Los Fresnos gets Big Wins Over Mission Veterans, Edinburg North at RGV Venom Challenge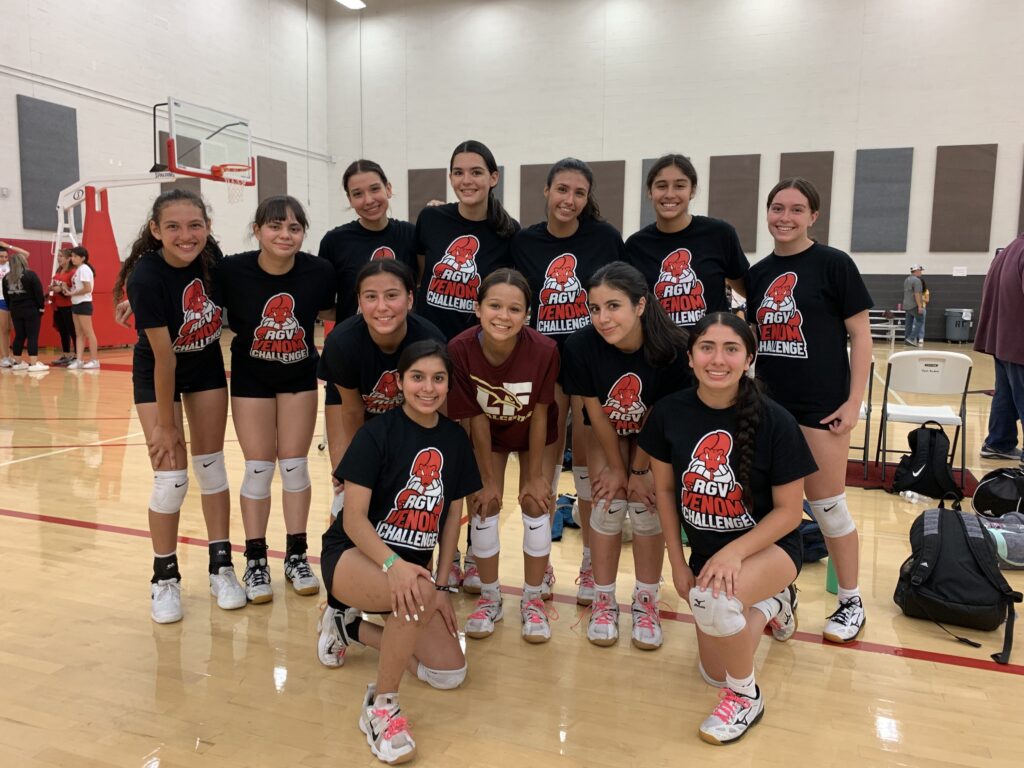 By Ruben Rodriguez
Los Fresnos News
Day two of the RGV Venom challenge kicked off from the Vipers Facility in Edinburg, Texas. The Los Fresnos Lady Falcons, after suffering two losses to McAllen Memorial and McAllen on day one, looked to bounce back.
Firstly, the Lady Falcons began their evening facing off against Mission Veterans Memorial, After a close knit matchup, Los Fresnos slipped away with a solid offense and captured set one by a score of 21-14. Set number two started off with Mission Veterans on top before the tide turned in Los Fresnos' favor as the Lady Falcons again thanks to great offense to win set two 21-13.
Game two saw Los Fresnos meet Edinburg North. The Cougars, who went 1-1 in Day one, looked to capture a win. Riding on the momentum from the game one victory, Los Fresnos cruised through set one on a 21-11 win. Set two saw a back and forth battle but Los Fresnos dominated in the late stages to win the second set 21-15. Olivia Parra and Shiloh Jones were player of the game recognition in their efforts
Lady Falcons now sit at 2-2 in the Venom Challenge.