Los Fresnos CISD Continuing to Expand
LFCISD Shares Some of Their Many Projects Happening This Year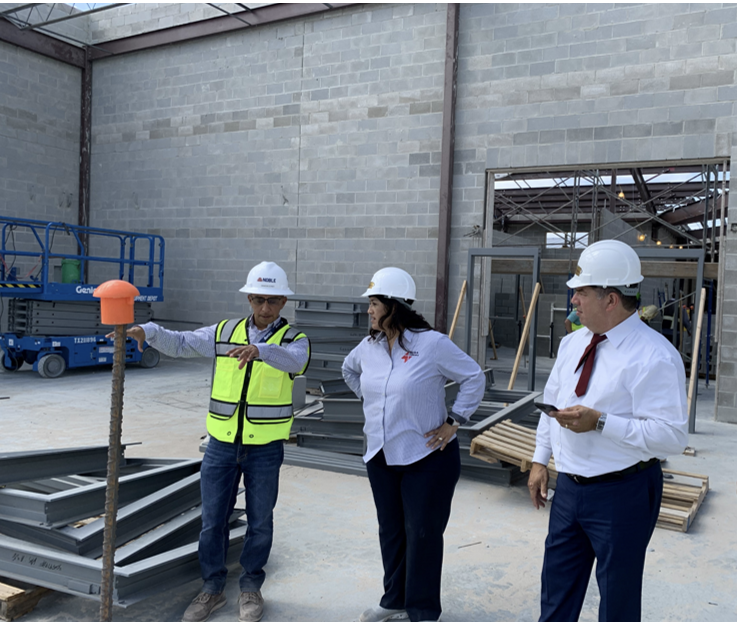 Los Fresnos, TX — Alot going on at Los Fresnos Consolidated Independent School District. Probably the biggest being the construction of the new middle school.

This project started back in February of this year and has made tremendous progress. Superintendent, Gonzalo Salazar says that these schools take about 18 months to build plus or minus a few with regards to rain days.

"As you well know, we haven't seen any rain days," Salazar says which has allowed them to make a lot of progress, He say the district has been really impressed by how quickly construction is moving along.
Salazar seems to be ready for anything that comes the School district's way. "With 18 active subdivisions in Los Fresnos," Salazar says, "We know that growth is coming."

The School will be looking at enrollment this fall. He says that at this point, the district is in no rush to move to a second high school but says, we might get a different prediction down the road.
"We have to continue to build Los Fresnos United as our second Highschool."

The district will be putting in a brand new track at United that will be 8 lanes. "After we are done with this project, the softball and baseball fields go up," he says, "We'll need a lecture hall, then we're pretty much ready so that when enrollment marks it, we can have a second Highschool."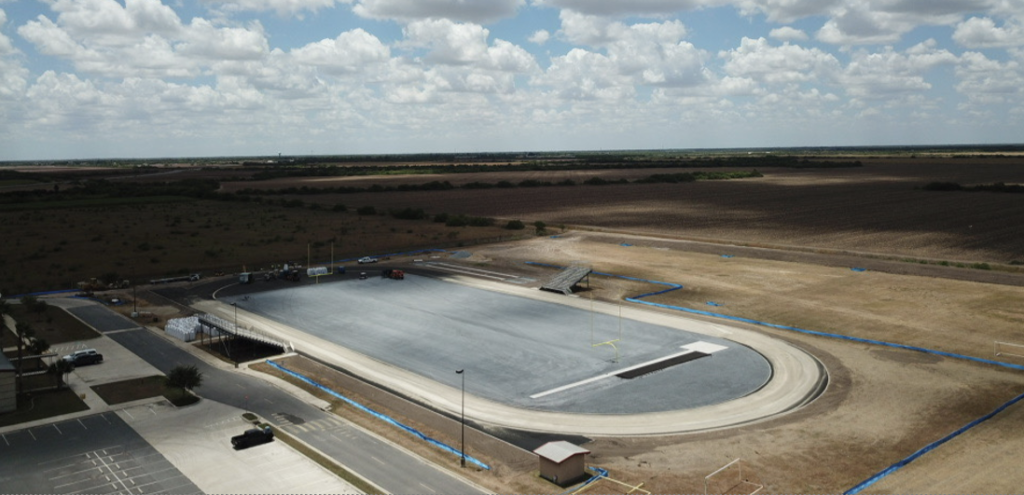 The District also mentions they are building a track for Liberty Memorial middle school. This will be a 6-lane track for the junior high students so they won't need to be bussed to the Highschool and can practice there at the middle school.


"A big part of their athletic budget was transporting kids to tennis courts until we built them their own tennis courts." In much the same way they are trying to make it easier and more efficient for the athletic departments for track and field.

Los Fresnos CISD will also be building a facility for New Agriculture & CTE trade shops. On one side, there will be two buildings for the Livestock. This will facilitate both the small and larger livestock, along with washing areas and a showgrounds.

Then for the CTE trade facility, they will have a welding shop, construction electrical, and most likely an HVAC station as well. What's interesting about these shops is they are adapting.

Rolando R. Borrayo, Director of Facilities & Maintenance, shares that the industry can change, and that with that the facilities can be easily repurposed. "We can adapt to it however we need to."

Salazar shares that the Musk foundation provided some funds for this. "We are putting all that money towards the welding shops and all of the construction shops."

Projects also mentioned were an ROTC building still in the plans to be at Los Fresnos United. Other things like beautifying the campus, drainage, roof remodeling, fences being replaced and Marquees. Borrayo shares the landscape projects and drainage issues that they've been able to solve.

Updates on Chillers and HVAC systems as well. Salazar says since covid they have updated their systems to ensure good air; i.e. how much they need to be pumping per area to ensure good air quality and meet the requirements. Salazar shares they have installed more chillers to alternate due to the heavy load on one main chiller. Salazar says that now, if one goes down, "another one is ready to go." They are doing the same thing at Los Fresnos Highschools, then they will be working at Liberty Memorial. This is a $2.3M project that he says will probably go unnoticed but is very important to maintain and keep heavier loads off of one single chiller unit.