Los Fresnos CISD Earns Texas Education Agency Rating of an "A" and the Post-Secondary Readiness Distinction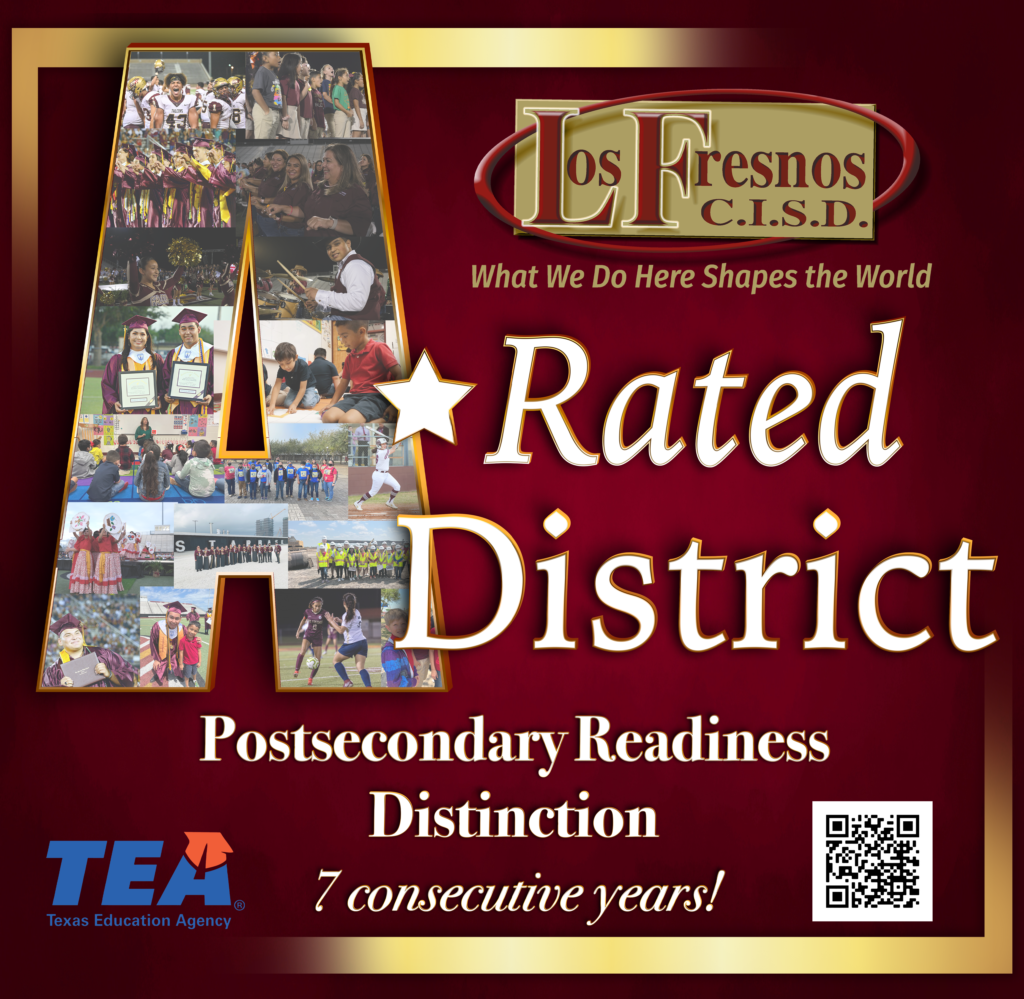 -Los Fresnos has earned A-rating since the inception of the A-F Accountability Rating System
-This is the 7th straight year Los Fresnos CISD earns Post-Secondary Readiness Distinction A-rating
The Texas Education Agency announced Los Fresnos CISD has once again earned an "A" accountability rating and the Post-Secondary Readiness Distinction for the 2021-22 school year.

Los Fresnos CISD is one of just a handful of schools in the state of Texas to earn both honors.
The district has earned an "A" rating each year since the state transitioned to the A-F accountability System in 2018. All districts and individual campuses now receive an accountability rating on an A-F scale. It takes into account three factors, including student achievement, student progress and a district's ability to close learning gaps.

This is the seventh straight year Los Fresnos CISD ranks among a select group of districts that are awarded the Post-Secondary Readiness Distinction. The designation measures how schools are preparing students with college and career-readiness skills. This designation accounts for graduation rates, ACT/SAT participation and performance, CTE graduates, and dual-credit and course completion rates.

"The Texas Education Agency assessment confirms that Los Fresnos CISD is an exemplary district and an academic leader not just in the Rio Grande Valley, but in the state. Our educators are committed to ensuring that our students excel not just in the classroom, but in college and the work force," said Valarie Londrie, Chief Academic Officer for Los Fresnos CISD.