Los Fresnos Soccer Well Underway in District
Updated: January 27, 2023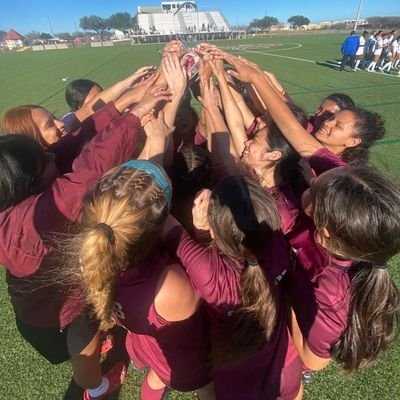 By Ruben Rodriguez
Los Fresnos News
The Los Fresnos Lady Falcons are currently preparing for District 32-6A action. Currently 6-5-1 on the season. Los Fresnos opened up non-district action going 3-0, knocking off Laredo United South 5-0, Edinburg North 3-0, and Economedes 1-0.

The Falcons then ran into a wall, losing three games to San Antonio O'Connor, SA Taft, and tied up with McHi. Los Fresnos then bounced back, knocking off Corpus Christi Veterans Memorial and then San Antonio Brennan.

After a loss to Duncanville 4-0, Los Fresnos came back to defeat Juarez-Lincoln 4-1. Los Fresnos then fell to Fort Worth V.R. Eaton, then Lubbock Monterey. After a defensive battle, Los Fresnos then drew up with Humble Atascocita 1-1.

The Lady Falcons will open up 32-6A play against Brownsville Rivera on February 3, then take on Weslaco February 7. Los Fresnos will then take on Hanna February 10, San Benito on Valentine's day, then Harlingen on February 17 to wrap up the first round of 32-6A action.

To open up the second half of District, Los Fresnos will host Rivera on February 24, then Weslaco on February 28. The last three games of 32-6A will consist of Hanna on March 3rd, San Benito on March 7 and lastly Harlingen on March 10.

Last season, the Lady Falcons finished off the season 15-7-3 overall and 11-3 in 32-6A before falling to San Antonio Brennan in the Area Round of the 2022 Playoffs.