A Hot Start To District
Lady Falcons 3-0 in 32-6A Play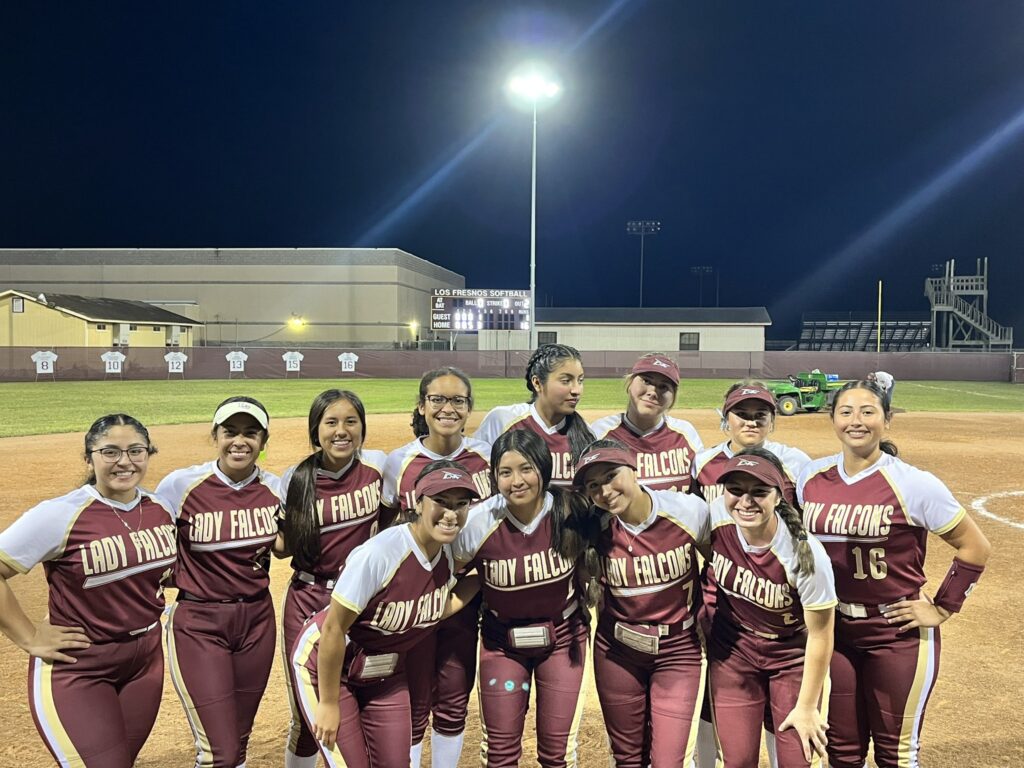 By Ruben Rodriguez
Los Fresnos News
The Los Fresnos Lady Falcons Softball Team are in District 32-6A Play and have been very efficient in the young district campaign. Here is what the Lady Falcons have done in 32-6A play so far.

After a lengthy and action packed non-district that saw the Lady Falcons finish with a 19-3 record, Los Fresnos was ready for district play. Having faced a variety of talent throughout non-district action such as Del Valle Mercedes, Flour Bluff, Denton Ryan, and San Antonio Southside.

Looking to take the lessons learned, Los Fresnos opened up 32-6A play against the Rivera Lady Raiders. A 12-0 shutout win, Los Fresnos carried that momentum into their matchup against Weslaco High. The Lady Falcons, thanks to great hitting, won 9-3.

Next up were the Brownsville Hanna Lady Golden Eagles. In dominant fashion, Los Fresnos won their third straight district game with a 12-3 win over Hanna.

A 3-0 start by Los Fresnos has shown dominance by the Lady Falcons in 32-6A play.

Due up for Los Fresnos will be San Benito, then Harlingen to wrap up the first half of 32-6A play.