A Major Victory —Los Fresnos Routs Edinburg, Sets up Rematch with O' Connor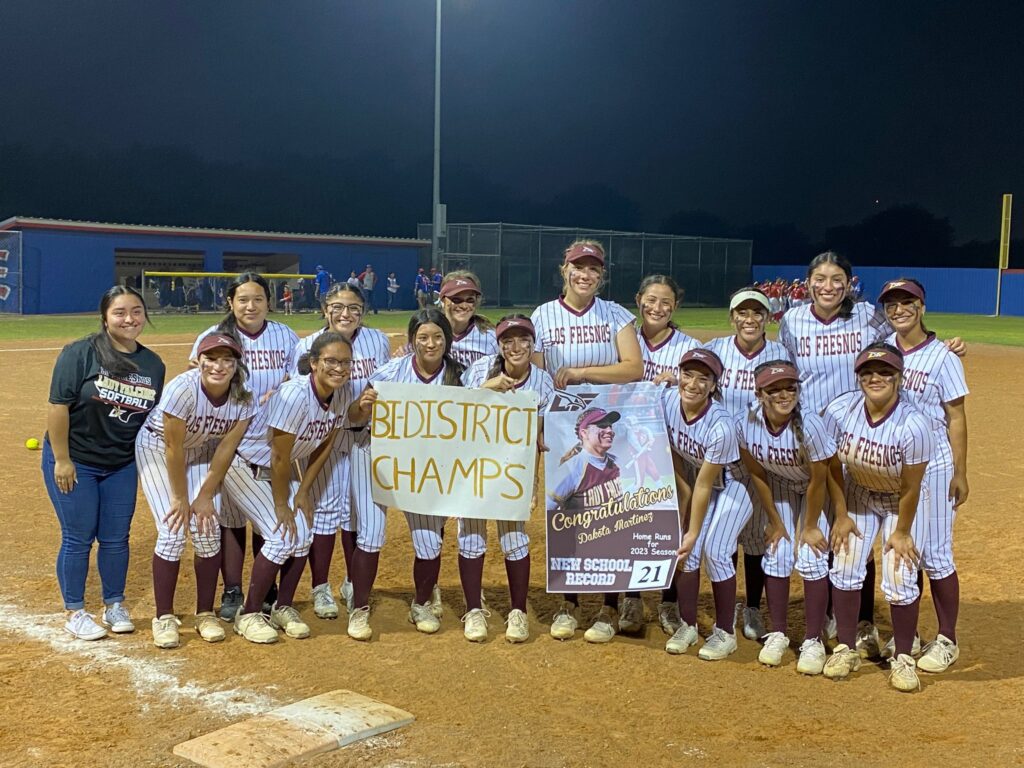 By Ruben Rodriguez
Los Fresnos News
When teams head into the postseason, they tend to carry their momentum from the regular season. That was the case with the Lady Falcons as the Class 6A state playoffs began on Friday night. In the Bi-District Round, Los Fresnos was slated up against 31-6A's three-seed Edinburg Lady Bobcats.

Los Fresnos went into the Bi-District with an "all gas, no brakes" mentality and it showed in their win. From the get go, Los Fresnos racked and stacked up the runs, and never looked back. Excellent pitching and hitting for the Lady Falcons was the recipe for disaster that Edinburg suffered on Saturday Night.
The Lady Bobcats failed to battle back and suffered a 19-0 defeat to end their season.

Los Fresnos, now the Bi-District champs, will turn their attention to San Antonio O'Connor. Looking to settle a score, Los Fresnos fell to O'Connor in the 2022 Area Round. With the 19-0 victory over Edinburg, the Lady Falcons plan to use the win to send a message and as a momentum booster ahead of their area round rematch.