4th of July Spectacular at Harlingen Field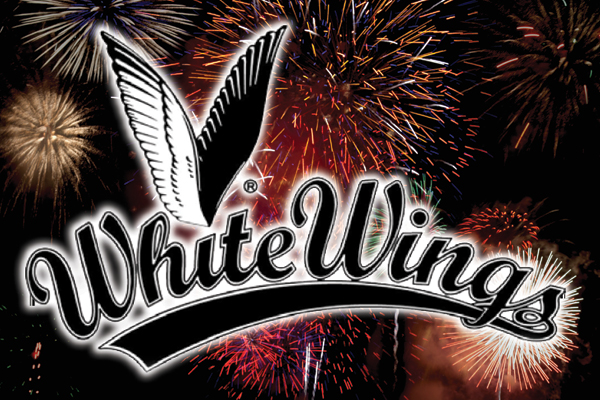 Thanks to Mother Nature, the Rio Grande Valley WhiteWings played a twin bill on June 19, 2013. The WhiteWings had a 6:05 start that night at La Grave field in the first 7 inning game of the doubleheader.
The WhiteWings will return home to Harlingen Field to host the Fort Worth Cats June 26 through 29 and then hit the road to face the San Angelo Colts June 30 through July 3. They will then face the McAllen Texas Thunder for a four game series at Harlingen Field July 4 through 7 with the first pitch set for 6:05 p.m. for Thursday, July 4 and Friday, July 5. The first pitch is set to 7:05 p.m. for the July 6 and 7 games.
Don't forget to get your tickets for the July 4 & 5 games and get there early for a special treat after each game. Both nights will feature a fireworks display after each game sponsored by the City of Harlingen. For tickets call 956-423-WING (9464) TODAY!!!
Upcoming events at Harlingen Field for the RGV White Wings:
June 26, 2013
WILD WING WACKY WEDNESDAYS – IT'S
ALL ABOUT THE BIRD
ALL SEATS $4 UNTIL 7:30
Time: 6:00 PM
June 27, 2013
Thirsty Thursday $1 Draft Beer
Time: 6:00 PM
June 28, 2013
Hilton Garden Inn Presents Fantabulous Fridays 3 one night stays on SPI
Time: 6:00 PM
June 29, 2013
SUPER SATURDAYS Give Aways & FUN!!! AEP RALLY TOWELS TO FIRST 225 FANS
Time: 6:00 PM
June 30, 2013
Sunday go to Meeting-Kids get in FREE with PAID Adult admission Kids Run Bases After Game
Time: 6:00 PM