A Magnet for Trade
Updated: September 16, 2023
Foreign Trade Zone No. 62 Eclipses $10 Billion in Combined Value of Exported and Imported Goods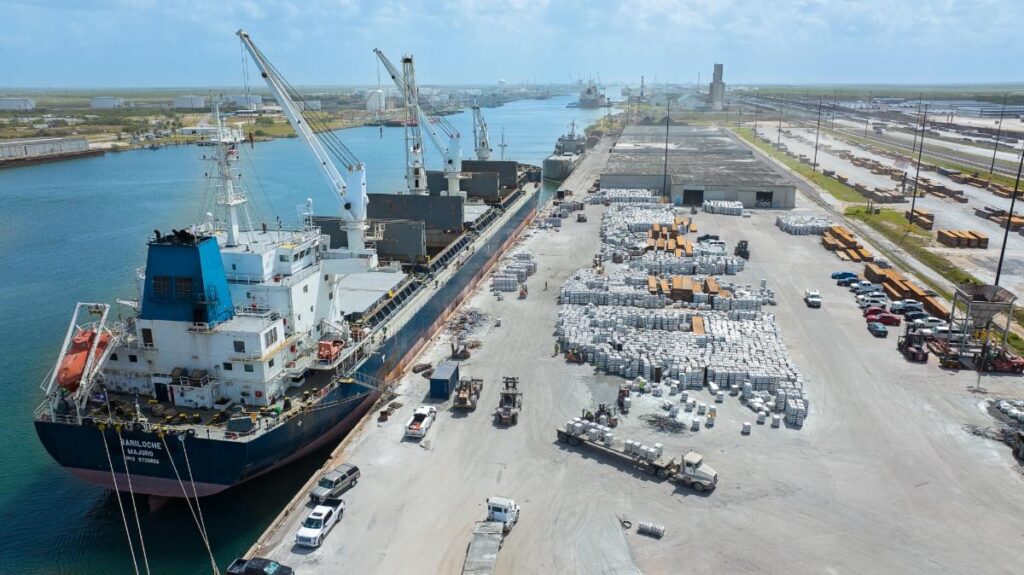 BROWNSVILLE, Texas – Monday, July 24, 2023 – The Port of Brownsville's Foreign Trade Zone No. 62 (FTZ) saw a boost in the value of goods transported in 2022, reaching a record total of $13.9 billion in exports and imports – a notable increase from the $9.7 billion recorded in 2021.

The U.S. Foreign-Trade Zones Board's 2022 report to Congress, published Aug. 22, revealed that FTZ No. 62 held its position as the second highest-ranking FTZ in the country for the value of exported commodities. The export value in 2022 was over $8.2 billion, continuing an upward trajectory from the $5.2 billion reported in 2021. Additionally, FTZ No. 62 ranked 20th in the nation for imports, with a notable value of $5.7 billion.

"Our foreign trade zone serves as a crucial connection for manufacturers, suppliers, and retailers, leading the charge in international trade for the region," said Port Director and CEO Eduardo A. Campirano. "We take great pride in fostering a thriving business hub within the Port of Brownsville, one that creates opportunities for both our workforce and community as the port continues to expand".

FTZ No. 62 spans across Cameron County including facilities at the port, the Brownsville South Padre Island International Airport, Valley International Airport, Harlingen Industrial Park and Airpark, NAFTA Industrial Park, and FINSA Industrial Park at Los Indios. Approximately 113 businesses operate in the FTZ. The top five commodities moved through the zone are petroleum products (gasoline/diesel), machinery/equipment, other metals/minerals, iron/steel, and textiles/footwear/leather and fiber materials. Mexico, Brazil, South Korea, Qatar, and South Africa are among the top trading countries.

"By utilizing the Port of Brownsville's Foreign Trade Zone No. 62, businesses can take advantage of streamlined customs procedures," said Director of Cargo Services and FTZ Administrator Tony Rodriguez." Our logistical advantages allow companies to compete more effectively in the global marketplace and expand their international operations."

Since 2012, the Port of Brownsville's FTZ has consistently held a position within the top three FTZs out of a total of 193 spread across the country.
The 84th Annual Report of the U.S. Foreign-Trade Zones Board to the Congress of the United States is available here Annual Report (trade.gov).
About the Port of Brownsville
The Port of Brownsville is the only deep-water seaport directly on the U.S.-Mexico border and encompasses 40,000 acres – the largest land-owning public port authority in the country. The port transships more steel into Mexico than any other U.S. port. As the major multimodal transportation hub serving the Rio Grande Valley and northern Mexico, the Port of Brownsville supports investment opportunities and jobs.

Activity at the port is responsible for adding more than $2 billion to the regional economy, $3 billion to the Texas economy, and the creation of more than 51,000 jobs statewide. For more information, visit www.portofbrownsville.com