Los Fresnos Rotary Club Rides for a Good Cause
Updated: November 2, 2023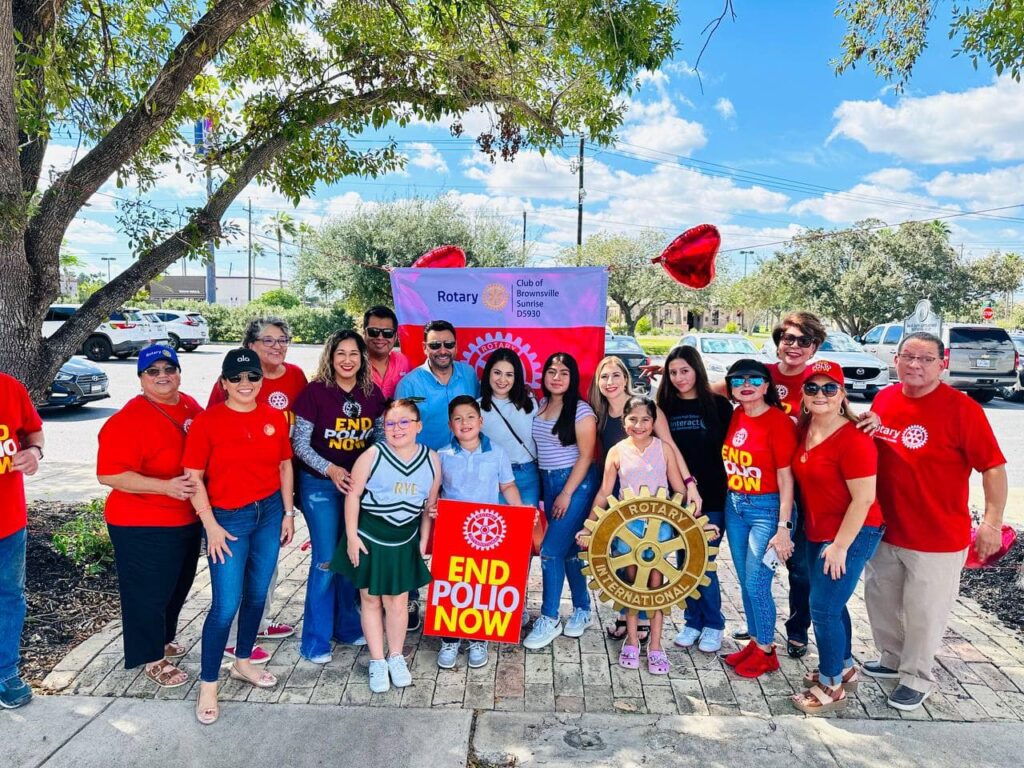 By Mike Villarreal
The Rotary Club of Los Fresnos recently participated in the End Polio Now Moto Polio Ride. The motorcycle ride is an 800-mile ride through cities in South Texas where the purpose is to raise awareness to help eradicate polio.
Riders made their stops through Rotary District 5930. The Rotary Club of Los Fresnos, Brownsville Sunrise Rotary and the Rotary of Historic Brownsville were there to greet and cheer for the riders. Goodie bags were handed out to each rider for them to enjoy as they continued their journey.

The ride took two days to complete. Riders representing the Rotary of Los Fresnos were Club President, Gabriela Fernandez, Past President, David Armendariz and LFHS Interact member Tatiana Villarreal with her mom Claudia Villarreal as well.
"Rotary has been working to eradicate polio for more than 35 years. Our goal of ridding the world of this disease is closer than ever.

As a founding partner of the Global Polio Eradication Initiative, we've reduced polio cases by 99.9 percent since our first project to vaccinate children in the Philippines in 1979.
Rotary members have contributed more than $2.1 billion and countless volunteer hours to protect nearly 3 billion children in 122 countries from this paralyzing disease. Rotary's advocacy efforts have played a role in decisions by governments to contribute more than $10 billion to the effort.

Today, polio remains endemic only in Afghanistan and Pakistan. But it's crucial to continue working to keep other countries polio-free. If all eradication efforts stopped today, within 10 years, polio could paralyze as many as 200,000 children each year." – https://www.rotary.org/en/our-causes/ending-polio
Photos and other information from the Rotary Club of Los Fresnos Facebook page.