MHS Basketball Court Dedicated to Legendary Coach Roy Garcia
Updated: November 12, 2023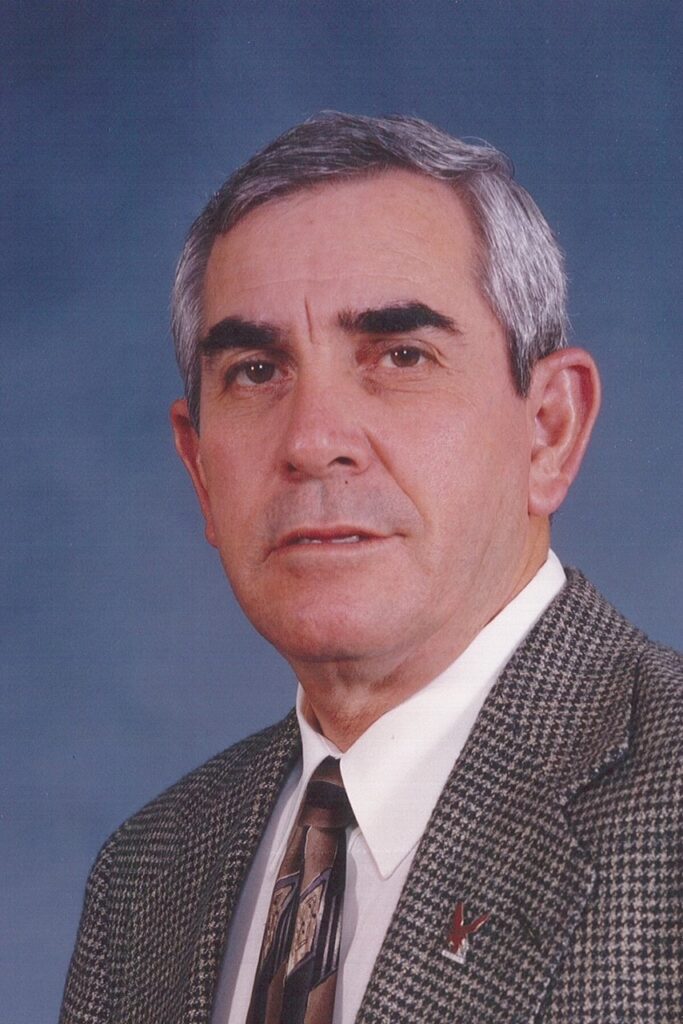 Sent to Los Fresnos News
"On Mount Rushmore of greatest RGV coaches of any sport in this region's history."
Ricardo Daniel Cavazos
"In the Valley coaching universe, he was the veritable North Star for more than 40 years, a constant presence on the sidelines and in various organizations-local and regional, statewide even seeking to promote and improve the brand of ball down here
Dr. Greg Selber
Mission CISD will honor Rosendo "Roy" Garcia, who passed away June 20, 2022, by dedicating the Mission High School Neuhaus gymnasium floor as "Coach Roy Garcia Court." The dedication ceremony and unveiling of a wall placard will take place on Tuesday, November 14, 2023 at MHS Neuhaus Gym.

The son of a sharecropper/migrant family, Roy spent his childhood and adolescent years, along with his siblings harvesting vegetables on Cleve Tandy's vast farmland and picking cotton to help his parents provide for basic necessities. He was raised in the farming community known as "Barranca Alta" or "Tandy's Corner" on the intersection of Highway 100 and FM 803 (Tandy Road) just a few miles from Los Fresnos United School.
From the lowly cotton fields, Roy reached Hall of Fame stature to become a legendary coach in the Rio Grande Valley with a reputation of success.

A product of Los Fresnos schools, Roy was a three-sport athlete at Los Fresnos High School. He graduated in 1961 and continued higher education following his dream of becoming a coach. Motivated by his high school coaches, he was inspired by his baseball playing father and brothers, Frank, Tony, and Adan also great athletes themselves. (Tony, the "Natural" was awarded the Leo Najo Baseball Wall of Fame award in 2009 for playing semi-pro baseball in Brownsville, Texas.)

After serving his country, Coach Garcia started his coaching career at Los Fresnos High School in 1971 as head baseball coach. In that capacity, he secured Los Fresnos' first baseball district championship. He accepted a new position in 1972 with the Mission CISD as both the football line coach and head basketball coach. He built a formidable MHS basketball program that Valley and area teams admired and respected. During his 28-year tenure at Mission High School, the Mission Eagles accumulated 11 district championships, 15 playoff appearances, and 712 total wins for his career.

Among other recognitions and accomplishments throughout his coaching career, being inducted into the Rio Grande Valley Sports Hall of Fame in 1993, the Texas High School Coaches Association (THSCA) Hall of Honor in 2015, as well as the Texas High School Basketball (TABC) Hall of Fame the following year were his most prized achievements.

After leaving Mission High School after the 2000 season, Coach Garcia retired briefly before taking over at San Benito, a program that had not had basketball success. He led the Greyhounds to the playoffs for the first time in 46 years. Of note, while leading the Greyhounds, Coach Garcia picked up his 600th win in 2007 when he beat his alma mater, Los Fresnos Falcons.

Coach Roy Garcia retired after ending his last coaching job at PSJA Southwest as head coach.
The Garcia family memoir, The Boys of Barranca Alta, detailing Coach Roy Garcia's family story and basketball coaching trajectory is available for checkout at the Los Fresnos Whipple Library.