Los Fresnos' Cruz Guides Jaguars to Two Wins
Updated: September 19, 2014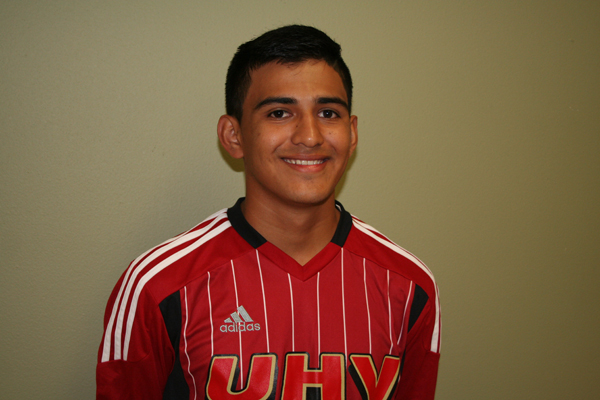 Los Fresnos alumnus Miguel Cruz has stepped up big for the University of Houston-Victoria in his first collegiate soccer season as a college freshman.
Cruz played a pivotal role Friday and Saturday by coming off the bench in the Jaguars' first two wins of the 2014 season.
On Friday, Cruz scored the lone goal in a 1-0 win over Oklahoma City University in the Jaguars' first win of the season.
He stepped right back up on Saturday with a game-tying goal and an assist as the Jaguars rallied for a 3-1 win over Our Lady of the Lake to improve to 2-1-1 on the year.
Cruz tied the game less than 30 seconds into the second half and then added his assist on an insurance goal from Samuel Perico of Dallas in the 75th minute.
Cruz has appeared in all four of the Jaguars' games this season and leads the team with five points and two goals. He has taken seven shots, including six shots on goal, and has one game-winning goal.
His Los Fresnos teammate, Jonathan Valdez, has appeared in three games for the Jaguars and has three shots, including one on goal.
Brownsville senior Hector Gonzalez, the Jaguars two-time team MVP, has started three of the four games for the Jaguars and has one assist. He has take five shots, including two shots on goal.
UHV will host Mid-American Christian in its home opener on Friday in a 4 p.m. match at The Cage.