State Farm Officially Joins Community with Ribbon Cutting Oct. 9th
Updated: October 24, 2014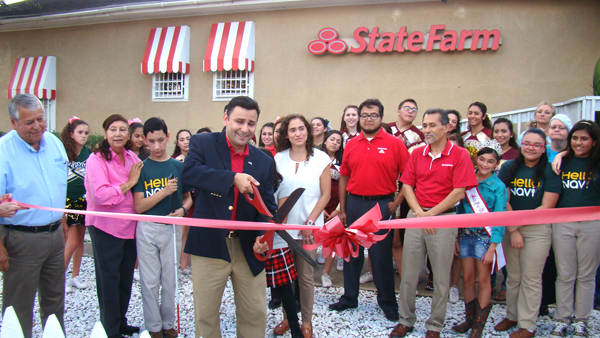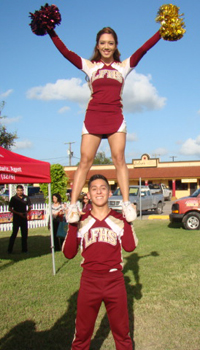 The Los Fresnos Chamber of Commerce held a ribbon cutting ceremony for the new State Farm Insurance Agency location at 224 W. Ocean Blvd. in Los Fresnos.
Originally opened on September 1, 2014, the agency is headed by David Armendariz who previously worked at the Los Fresnos Post Office from 2004-2009 as a United States Postal employee clerk. In Oct. of 2009 he received his property and casualty license and his life and health license, going to work for a State Farm office in Brownsville with the hopes of opening his own agency in the Los Fresnos area.
In July 2013 he was approached by his sales leader and offered a chance for an agency of his own. After receiving his series 6 and 63 license, he graduated and entered into his internship in Alamo Texas. By September of this year, he'd opened the doors to his own location in Los Fresnos.
"I am humbled and honored to have the privileged to be the first and only State Farm Agency in Los Fresnos. My mission and vision is for my team and I is to offer State Farm insurance and financial services as we serve our community and provide remarkable customer service," Armendariz said.
"By building a relationship with our community and our clients, together we will manage the unimaginable and recover from the unanticipated."