Gulf Coast Credit Repair Joins Los Fresnos Business Community
Updated: October 17, 2014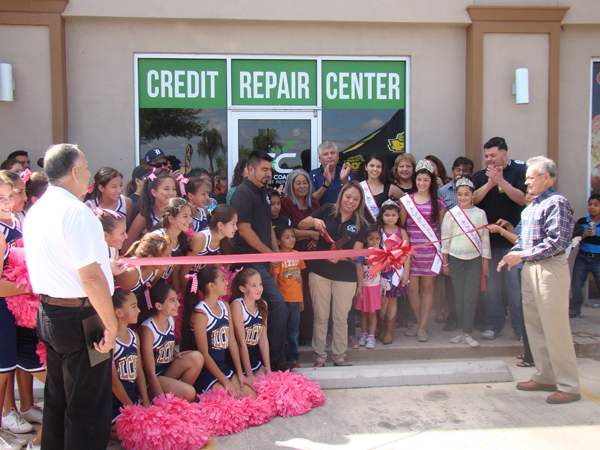 The Los Fresnos Area Chamber of Commerce held a ribbon cutting ceremony to welcome Henry Rodriguez's new business, GULF COAST CREDIT REPAIR.
The ceremony took place Saturday, October 4th at 11:00 am. at 32412 State Highway 100, Suite B, next to Carniceria Perez. Radio Station B-104 was there broadcasting live from 10 am to 12 noon and Gulf Coast Credit Repair offered BBQ Chicken plates. 2014 Miss Los Fresnos, 2014 Miss Los Fresnos Teen, 2014 Miss Los Fresnos Preteen, and 2014 Little Miss Los Fresnos, and the Los Cuates Middle School Cougar Cheer Leaders were in attendance.
The Chamber and The City of Los Fresnos would like to welcom Gulf Coast Credit Repair to our growing community.