Tailgate Scheduled for Friday; Costume Rules Announced
Updated: October 29, 2014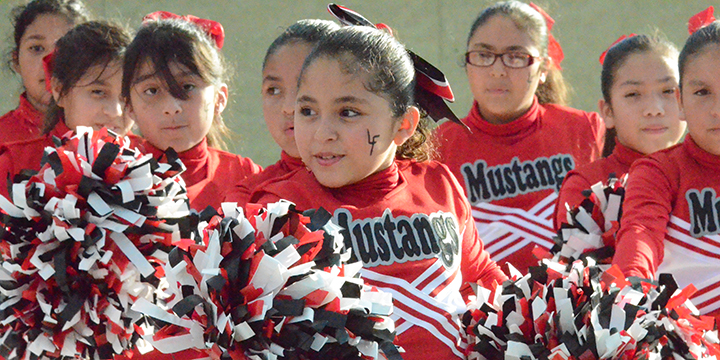 It's the final home game of the regular season for the Los Fresnos Falcons Friday, and it's also the last pre-game Tailgate Zone of the regular season.
The Los Fresnos High School Folkloric Dance Team headlines the Tailgate, scheduled from 5:30 to 7 p.m. at the Los Fresnos Elementary School playground across the parking lot from Leo Aguilar Memorial Stadium.
Falcon fans interested in setting up barbecue pits and inviting their friends and family are encouraged to call 254-5098 to reserve an area for tailgating.
The schedule of entertainment for Friday includes:
5:45 – Los Fresnos Elementary Cheerleaders
5:53 – Dora Romero Elementary Spirit Team
6:01 – Los Cuates Middle School Cheerleaders
6:09 – Los Fresnos High School and Los Fresnos United Cheerleaders
6:17 – Los Fresnos High School Stars Dance Team
6:25 – Los Fresnos High School Folkloric Dancers
6:35 – Los Fresnos High School Conjunto Halcón
Because Friday is Halloween, security procedures have been put in place for entry into the perimeter of the football game between Los Fresnos and Brownsville Veterans, scheduled to begin at 7:30 p.m.
Only children 9 years of age and under with a mask that is part of a Halloween costume will be allowed to enter the stadium. For children 10 years of age and older, no masks or costumes will be allowed.
Extra security will be enforcing the rule outside each of the stadium entry gates.
Friday's game is Band Night, and members of the LFHS Band and their parents will be introduced at 6:30 p.m.