Annual Christmas Parade Brings Los Fresnos Together for the Holiday Season
Updated: December 26, 2014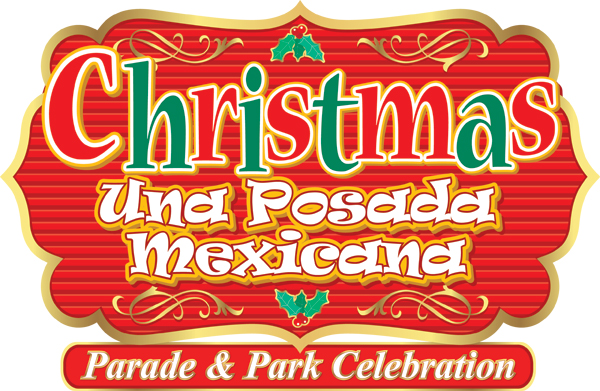 On December 13th the Los Fresnos Chamber of Commerce and the City of Los Fresnos held their Annual Christmas Parade and Park celebration. This years theme having been "Una Posada Mexicana". The Parade began at 5:00 p.m. and saw a few new comers to the parade. Chamber business members took the parade opportunity to promote their businesses.
Participants were asked to arrive at 3:00 p.m. for staging before the Line kicked off. This gave the judges time to review the entries and see dance choreographies, float details and keep the parade flowing with little gaps as possible. Winners were as follows: In the Drill Team / Dancing / Walking category 1st place went to Lopez Riggins Wranglers, 2nd place went to Brownsville Keller Dance Team and 3rd place to Rancho Verde Dance Team.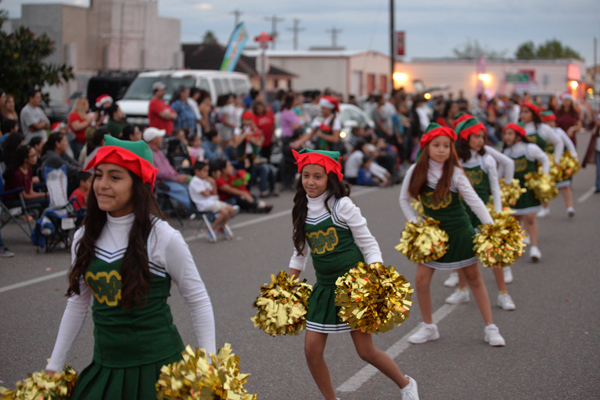 In the Float category: 1st Place went to Rio Life Christian Center 2nd place Los Fresnos Fire Department 3rd place Los Fresnos Rodeo Committee. In the Band category: 1st place went to Los Fresnos High School 2nd place went to Liberty Memorial Middle School and 3rd to Resaca Middle School. In the Equestrian category: 1st place went to California Road Trail Riders, 2nd to Los Fresnos Construction Co. and 3rd place to South Texas Cheese Factory.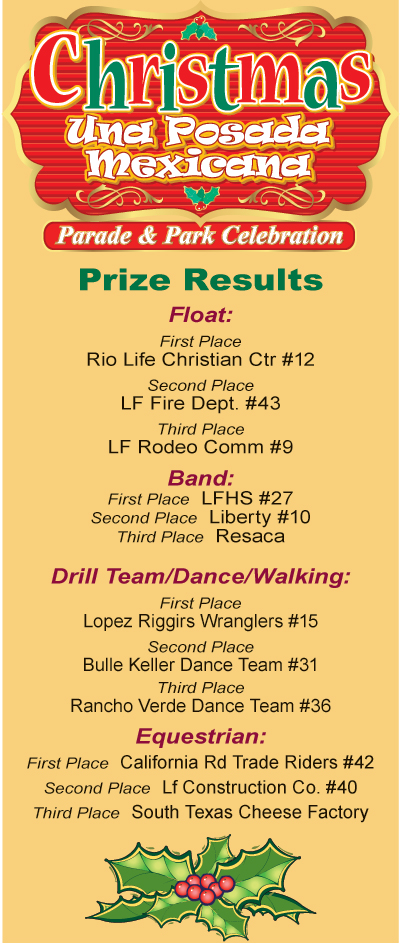 The Los Fresnos Chamber of Commerce would like to thank the Friends of the Chamber such as Mayor Polo Narvaez & First Lady Carlotta Narvaez, the Business Chamber Members, the Park Celebration Corporate Sponsors; Los Fresnos Dental Center, Pederson Construction, City of Los Fresnos and Community Development Corporation, Los Fresnos CISD and the Los Fresnos chamber of Commerce. All of which contributed to the theme "Una Posada Mexicana" by providing volunteer time.
A full gallery of pictures from this year's parade can be found at the Los Fresnos CISD Flickr page.