LFHS Girls Win State Powerlifting Championship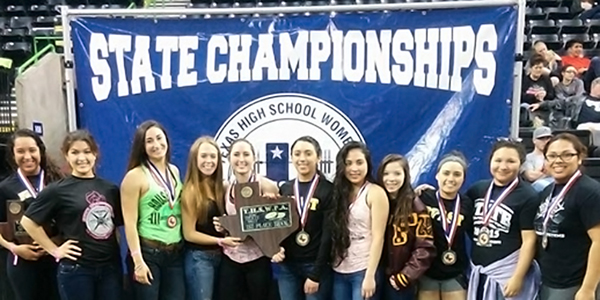 Led by five individual state champions, Los Fresnos High School won the Class 6A championship at the Texas High School Women's Powerlifting Association state meet in Corpus Christi Saturday.
LFHS had 47 points to easily outdistance runner-up San Benito, which finished second with 35 points.
Seven points are awarded for first-place finishes, five for second place, three for third place, two for fourth place, and one for fifth place.
The five individual state champions scored seven points each for a total of 35; the two second-place finishers scored five points each for 10 more points; and the fourth-place finisher added two more points. There were 11 weight classes and LFHS scored points in eight of them.
Winning individual state championships were:
105-pound class: Sophie Avila
114-pound class: Alle Elizondo (repeat state champ)
123-pound class: Byanka Arreola
181-pound class: Jased Castillo
198-pound class: Terasita Silva
Also placing among the top five and scoring points that contributed to the state championship were:
132-pound class: Lorena Martinez, second place
148-pound class: Roseanna Villarreal, fourth place
165-pound class: Julie Torres, second place
Also placing for the Lady Falcons were:
97-pound class: Alle Highful, seventh place
114-pound class: Joanna Philo, 11th place
148-pound class: Julissa Torres
165-pound class: Stephanie Treviño, ninth place