Consul of Mexico Donates Books to Ethel L. Whipple Memorial Library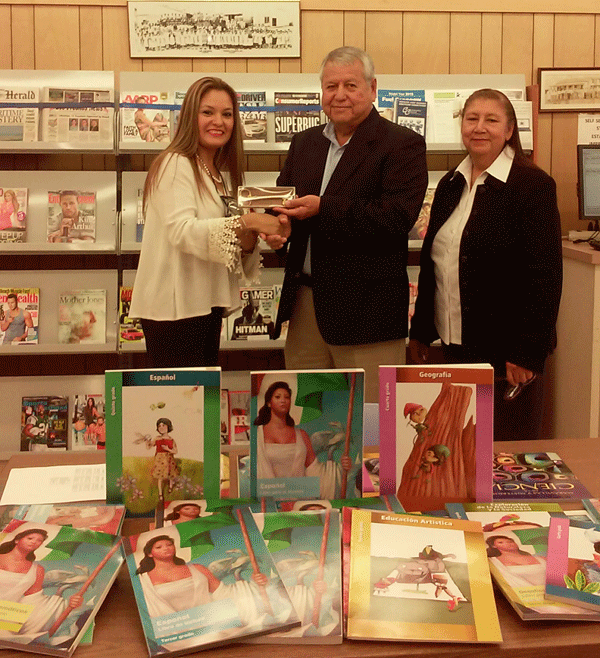 On July 27, 2015, a donation of books was made to the Ethel L. Whipple Memorial Library on behalf of the Mexican Government. The materials are Spanish language textbooks that will help the community youth. Acting on behalf of the Consul of Mexico, Rodolfo Quilantàn, Àngeles Padròn presented the books. Present at the event were Mayor of Los Fresnos, Honorable Polo Narvaez, Charlota Narvaez, and Library Director, Angie Lugo.
In appreciation the Mayor presented Ms. Padròn the key to the city which will be given to Consul Rodolfo Quilantàn.