The Leo Aguilar Foundation National Running Day Free 5K and 10K Runs – Saturday, June 10th, 2017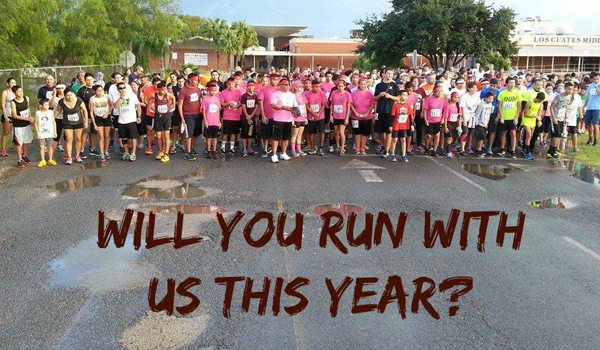 You cordially invited to participate in this year's National Running Day Free 5k and 1ok Runs. The event will take place on Saturday June 1 oth, 2017 at Memorial Park in Los Fresnos beginning at 7:30 am to 10:30 am.
This event is organized to raise funds for the Leo Aguilar Foundation. The Foundation uses donations from this event to fund Educational Scholarships. Each year, since 1971, the Foundation has awarded scholarships to deserving, college-bound Brownsville & Los Fresnos area students.
The Foundation awards a variety of scholarships ranging from athletic to academic, based on the student's participation in high school and their impact toward leadership, dedication, and commitment to academic excellence.
Please come out and join us for this wonderful and free event. Whether you are running or cheering on the runners, there will something for everyone in the family to enjoy!
Your support will help us make this event one of the best in South Texas.
For additional information or questions, please contact or call Ricardo Torres at [email protected] or (956) 639-4557.