Brownsville overflows with recent activities including new Crossroads Festival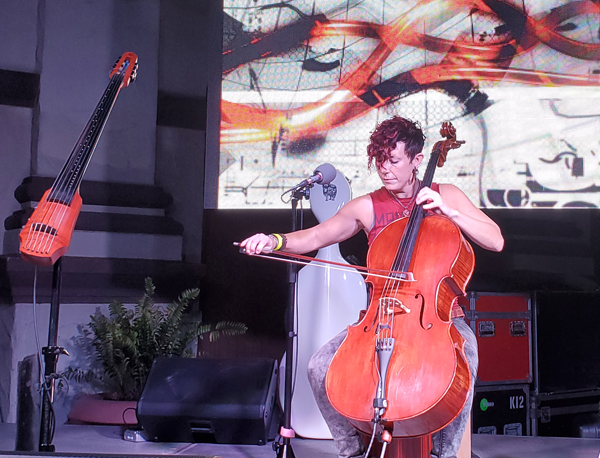 By TONY VINDELL / LFN
The city of Brownsville was overflowing with so many things this past week that it almost crumbled into the Rio Grande.
One such event was the 83rd Charro Days Fiesta, which people celebrated nearly all week along. Others partied and enjoyed Fat Tuesday at the Vermillion Watering Hole and at the Broken Sprocket Food Truck Park.
However, a brand-new event was added to the city's to-do list with the inaugural Crosswords Festival, which was held Feb. 24-26. The event is city-sponsored and fashioned after Austin's famed South by Southwest Festival.
The Brownsville festival featured a combination of music, food, arts, binational talks on politics, immigration, the film industry and the economy.
Dozens of musicians, some of which came from as far as Los Angeles and Monterrey, Mexico, played different types of musical genres.
Rock 'n' roll, heavy metal and classical music was heard during the three-day event and some of the attendees said they enjoyed the activities even though Charro Days took place on the same week.
Among the many groups and solo musicians were Twi Tribes, The Warning, Cosmic Brothers, Perro Luna, Austin Meade, Mitch Bradford, Sonido Atomico, Triiiine, Ultima Hora Y No Vamos and many others.
On Monday, Feb. 23, about a dozen speakers gave talks on the economy, immigration, the border wall, recycling and conservation as well as the political and social scenarios of those living along the 1,400-mile long Texas-Mexican border.
Mark Kaswan, a UTRGV professor, talked about building wealth in a traditionally poor community like Brownsville.
He referred to the "Downtown Food Desert" left after H-E-B recently closed its store in downtown Brownsville after being there for so many years. Kaswan urged people to get together to open a community grocery store that could benefit everybody in the long run.
Meanwhile, Edith Trevino, a native of Coahuila, Mexico, talked about La Frontera, which is now divided by not one but two fences.
Some of the festival events were free while others had admission fees, particularly in the Market Square area where two stages were installed and the food was included as part of the fee.