Long lines to buy groceries have area citizens shaking their heads in disbelief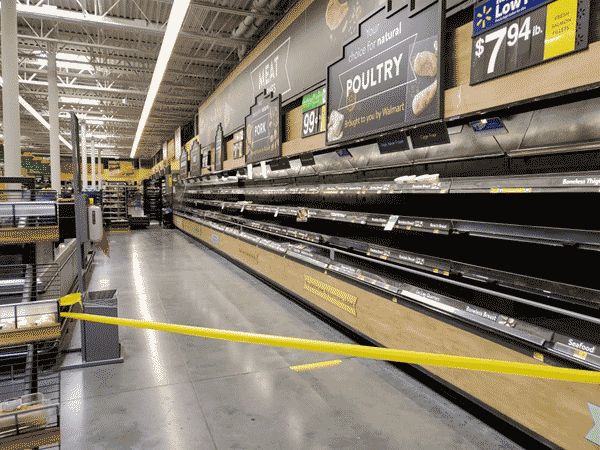 By TONY VINDELL
LFN
LOS FRESNOS – Waiting in line to go to a concert, a sporting event or to board an airplane is a routine people generally do without complaining a whole lot.
But waiting in line to buy groceries in limited amounts or to find empty shelves in sections of a supermarket is something people here and elsewhere in the country are not accustomed to do.
Several people interviewed about today's long lines outside supermarkets such H-E-B, Walmart and Lopez Supermarket said they can't believe what is happening.
"This is something else," said Rick Cheney, a Brownville resident as he was shopping for a bottle of ketchup at a Dollar General on FM 802. "But there isn't a thing I can do about it."
Outside the store, more than a dozen people stood outside.
A company employee will ask a patron to come in, but only after another patron is about to leave.
"Do they have eggs?" a woman asked a person waiting in line.
She left after the word "No" came out of another person's mouth.
"Do they have dog food?" another woman asked
She was told to go to another of the so-called dollar stores nearby.
In Los Fresnos, Manuel Abrego said he went to the Walmart store sometime before 6 a.m. on Tuesday, March 24.
He said the store was letting people 60 years or older go in during what is now known as "Senior Citizens Hour."
Abrego said a line of about 90 people was already outside when he arrived.
Once inside the store, he said people were allowed to pick up a carton of eggs per person, a case of water, a jug of milk and many other basic commodities.
"I have never seen anything like this before," Abrego said. "This is the United States."