Los Fresnos residents getting $10 credit for filing census forms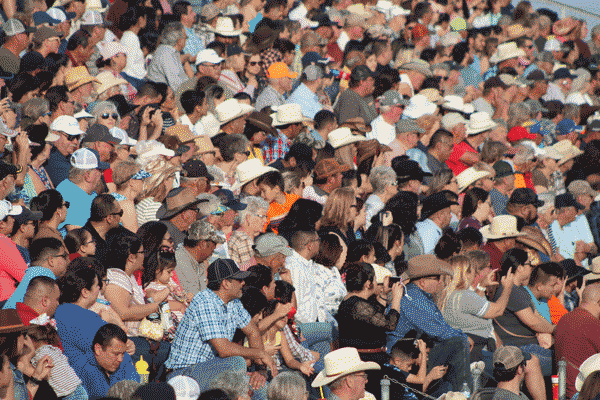 By TONY VINDELL
LFN
April 1 was Census Day and so far more than 45 percent of U.S. households have responded online. That is some 66.7 million households.
In Texas, 40.4 percent have responded using the Internet, which amounts to 35.1 percent of the total as of Tuesday, April 7.
Two of the four counties that make up the Rio Grande Valley have average response rates while the other two are below the line of the Lone Star State's 254 counties.
The response rates in Cameron and Hidalgo counties rank in 165th and 164th place, respectively.
The response rate in Willacy County, meanwhile, ranks at 211st place while Starr County's response rate ranks 208th.
By comparison, Texas' response rate ranks at 42 while Minnesota ranks in first place, and Alaska and Puerto Rico rank in 51st and 52nd place.
Although the census has decided to shut down its field operations over safety concerns because of the COVID-19 pandemic, the organization can't stress enough the importance of the census by telling people to encourage others to fill out the forms.
Here in Los Fresnos, residents are eligible to receive a $10 credit on their utility bills if they fill out the census questionnaire.
The city council approved the incentive in late January and, judging by the number of responses so far, it's working.
As of April 7, 32.4 percent have responded compared to 21.7 percent earlier a few weeks ago.
City Manager Mark Milum said he would love to see a response rate of 90 percent to 100 percent.
The city has close to 2,000 accounts so if everybody responds, close to $200,000 will go back to the community.
Officials said the Los Fresnos population was undercounted by about 25 percent in the 2010 U.S. Census, resulting in a loss of hundreds of thousands of dollars in funding.
According to a Cameron County census fact sheet, each person not counted results in a loss of $9,600 per year, or $96,000 over a 10-year period.
May was the month originally scheduled for census workers to visit homes that had not responded. But according to the Census Bureau's website, people have anywhere between May 27 and Aug. 14 before census takers will conduct home interviews as it isn't yet clear how the virus outbreak will impact the process.
Anyone can fill out a census form by going online to www.2020Census.gov or by calling 1-844-330-2020.