Much-needed face coverings, masks in supply in Los Fresnos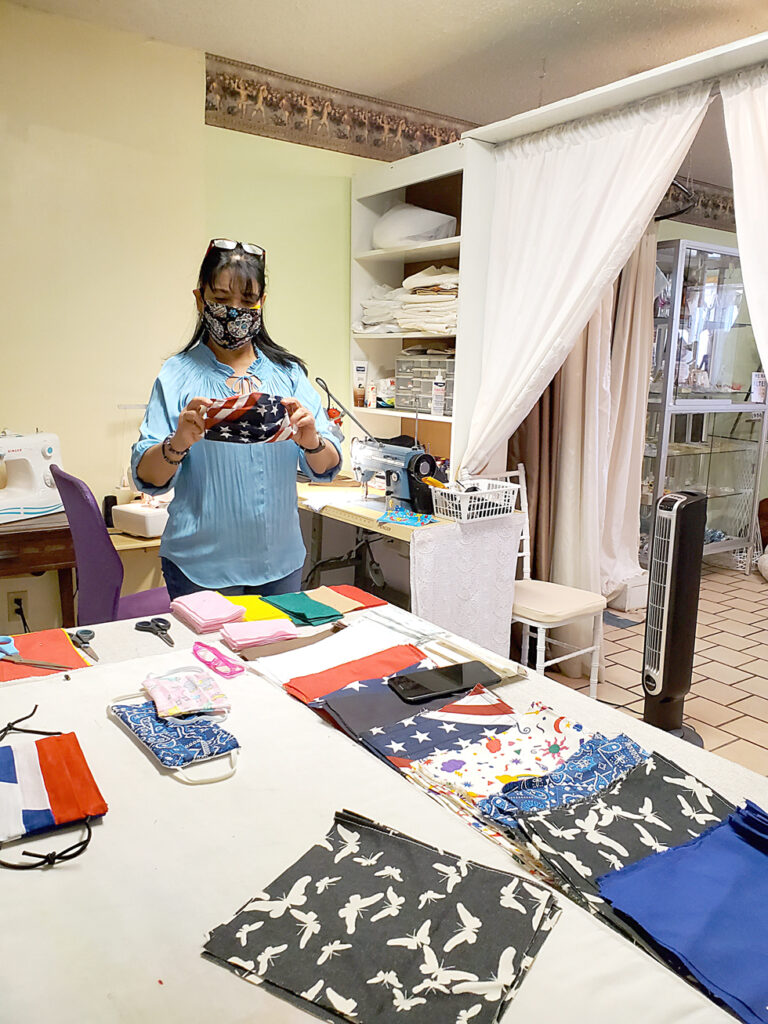 By TONY VINDELL
LFN
LOS FRESNOS – Area residents pay attention!
If finding some personal protection equipment has become difficult, don't feel disappointed.
The face masks people are required to wear when in public and which has become a sort of rarity since the coronavirus outbreak became a bigger issue back in April are now available in Los Fresnos.
But hurry up, these PPE devices are selling fast.
Los Fresnos Pharmacy off Texas Highway 100 has been advertising the masks for $10 apiece and have been selling like hotcakes.
Also, a resident with years of experience as a seamstress is making homemade masks and they are up for sale for $5 each.
Gris Faviola Gonzalez, owner of Gris Faviola Flower Shop here, started making and selling the masks early this month.
"It all started with making a few masks for family members," she said while working behind a sewing machine. "People started asking them where they got them and that gave me the idea to make more masks."
Her masks come in different patterns, including motifs of the U.S. and Texas flags, bandana types, flowers as well as others.
Gonzalez said she hopes the coronavirus outbreak will be put under control so everything can return to what it was before even though people will make some adjustments in their lives from now on.
The outbreak has resulted in drastic changes all over the country.
The gastronomy, retail and automobile industries have been heavily impacted and many other businesses have been operating with skeleton crews.
Millions of people are unemployed and the number of unemployment claims keeps rising.
Also, area churches have been closed until further notice.